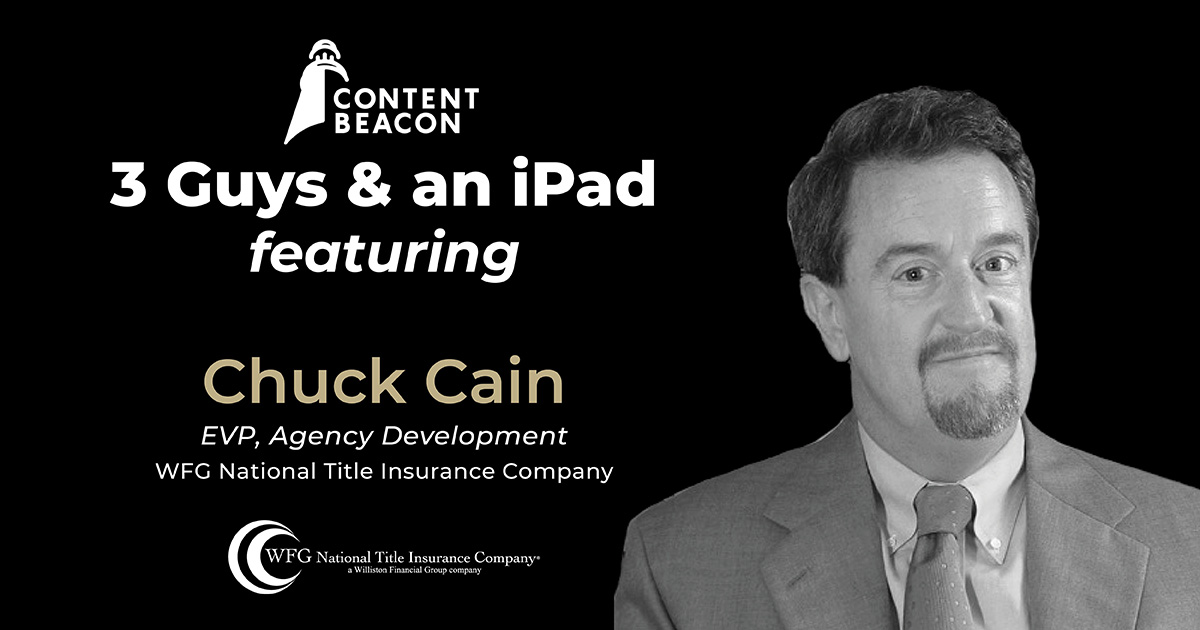 Brian Rieger, Kevin Breeland and Rick Grant's popular real estate and mortgage podcast "3 Guys & an iPad" broke new ground on May 6, with two special guests, one of them making the first return visit! Shaun Graham, EVP at Southeast Mortgage of Georgia, and Chuck Cain, WFG National Title Insurance Company EVP, Agency, "zoomed in" to discuss how social media can be a game changer for lenders.
Graham, who has his own successful podcast, hails from Sumter, South Carolina, and was a call center for the University of South Carolina's Gamecocks football team under legendary coach Lou Holtz. Fifteen years ago he got into the mortgage business at Southeast Mortgage in Atlanta. There, Rieger said in his introduction, "he worked his way up to be a 100 percent self-sourced MLO and is now the Executive VP in charge of development of MLOs, social media and digital strategies and media production."
Graham explained that his success as a lender has been in tandem with his success in social media, where the key has been using "influencers."
"An influencer is a person with a large following on social media," he said, "through whom you reach your demographic of potential borrowers and homebuyers." First he had to persuade the executives at Southeast Mortgage, who said that if it was so valuable, "Let's see if you can use it to get 150 applications in 30 days."
"I was able to use influencers to take 150-plus applications in about 15 days," he said.
Cain, making his second "3 Guys" appearance, acknowledged the power of the platforms, but underscored the importance of fresh content.
"What I see in terms of content is it tends to be one small bowl of content rehashed into many bowls," he said. "I literally get 16 newsletters a day from trade associations, private companies and other sources, and between them there are only eight different stories, most of which I already knew because they happened the week before."
Graham quickly agreed: "Content is king."