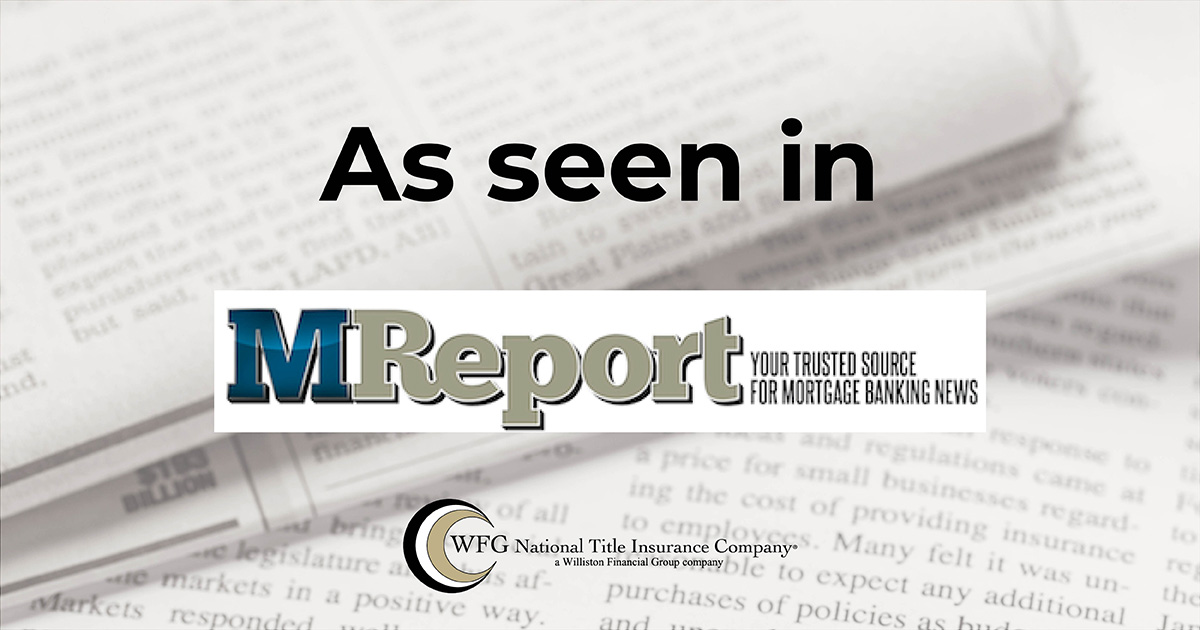 WFG Founder and Executive Chairman Patrick Stone joins industry experts in The M Report's March 2022 cover story on prospects for closing the housing inventory gap
As current and prospective homeowners face a forbidding housing market, the supply chain bottleneck and labor issues continue to exacerbate a building industry already unable to close the inventory gap.
In an exhaustive look at the issue, The M Report interviewed a wide range of experts for its March 2022 cover story. Bookending the contributions is longtime industry leader Patrick Stone, the Founder and Executive Chairman of Williston Financial Group. He begins by noting that these issues have been around long before March 2020, when the pandemic made an already problematic process much worse.
"Since the Great Recession, there has been a shortage of approximately 1.6 million new homes built in relation to demand," Stone tells journalist Eric C. Peck. "So, we've been experiencing a fairly dramatic shortage of homes for a long time. We were very optimistic around this time last year that we were going to see builders ramp up activity. Builder confidence, builder attitudes, and desires went up, and if you look at the end of the year, the numbers of permits and applications also went up."
However, the number of finished homes did not.
"That's where the impact is hitting the market," Stone continues. "It's stretching out the length of time it takes to build a home, and it's also increasing the cost of that home. We'd initially thought we could be back to a good supply-demand balance in three to five years. Now it looks like it will take longer."
Peck reports that last year virtually all homebuilders cited building material prices as their major concern. Ninety-one percent feel it will remain so for another year. NAR added that, nationally since 2019 home prices have risen 30 percent while housing inventory has declined to under one million units available for sale.
But, Peck asks, what is being done on a temporary basis to alleviate the issue?
"There is talk about eliminating some of the tariffs that were put into place during the past administration, but even that may not help in the short-term," Stone notes. "The supply chain needs to return to normal, but that's not going to happen quickly. I don't see an immediate solution. However, I do think you will see the labor shortage issue take care of itself by the summer. That's the first step. The supply issue will probably take nine months to one year to get relatively resolved, and then you may see a real surge in new home construction."
Peck gives Stone the final word.
"One interesting statistic is that $25 billion was invested in supply chain technology last year," Stone said. "Forty percent of everything manufactured worldwide is manufactured by U.S. corporations, half of which is manufactured off-shore. For this reason, every U.S. corporation out there is investing in supply chain technology and trying to make their supply chain work more durable and sustainable. I think the net result of all this is, five years from now, we'll have a much more efficient supply chain, and we'll probably have a much more consistent pricing regime because of it."