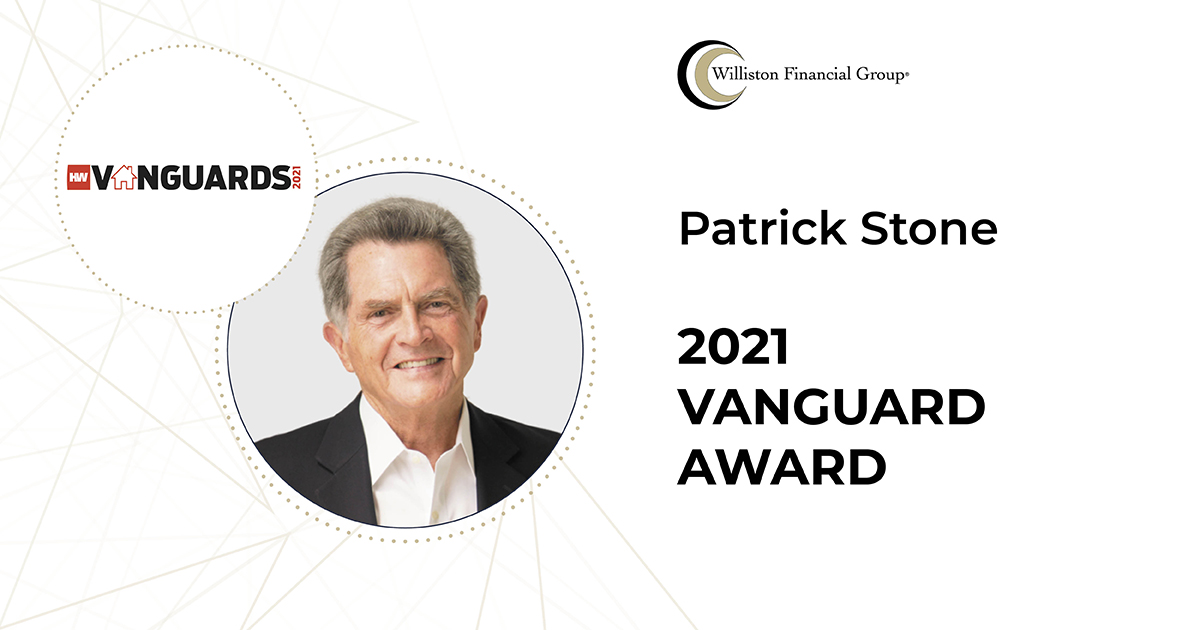 Annual HousingWire recognition cites Executive Chairman and Founder
In October, HousingWire announced that Williston Financial Group Executive Chairman and Founder Patrick Stone is one of the 2021 Vanguard Award winners. Stone is among 50 housing executives in leadership positions of companies representing the most vital aspects of the housing industry, as well as visionaries who will lead real estate, lending and title insurance into the future.
The award recipients are executives who are changing the foundation of the industry. Read the announcement release here.
The accompanying profile of Stone states that "His mission has a central goal: to create a single technology platform that will bring together all real estate transaction participants, then leverage it to provide maximum collaboration and efficiency. The emphasis on technology has allowed WFG to grow both steadily and securely into a family of companies providing products and services across much of the real estate and mortgage spectrum."
It concludes with the following quote from Stone: "I would attribute the success I have had to three things: First, following my curiosity and regularly exploring and learning new things of interest.
Second, not wasting time on 'couldas, wouldas and shouldas.' Finally, I have always felt the need to accomplish at least one thing per day."