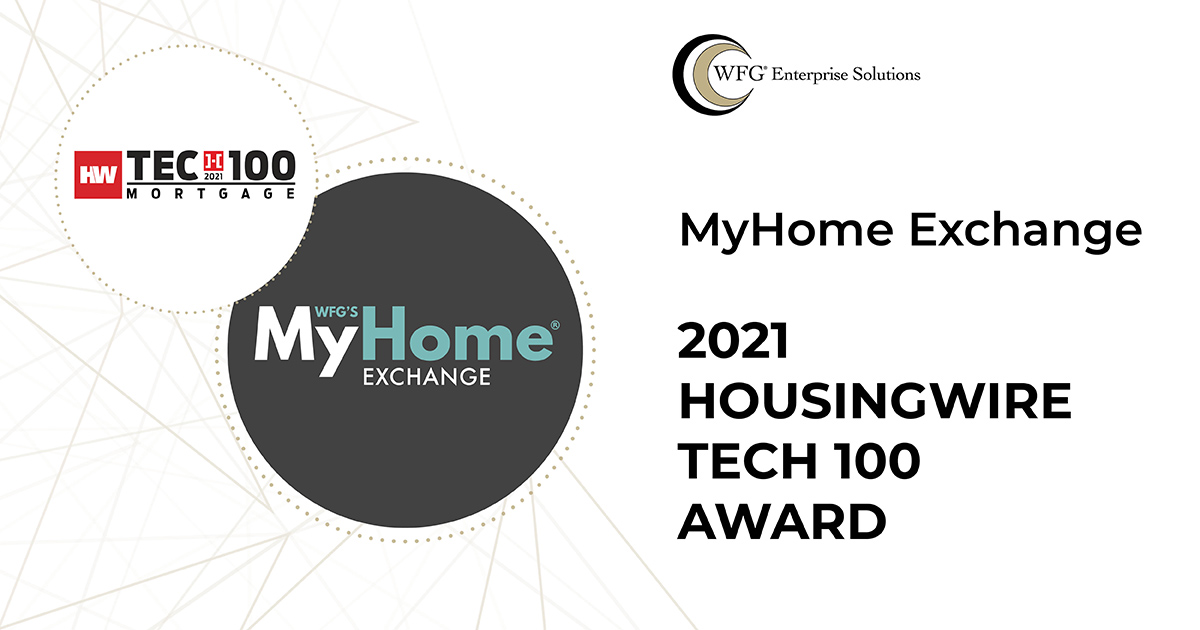 WFG Enterprise Solutions received important validation for another of its groundbreaking innovations this week when HousingWire announced that MyHome Exchange, a new platform designed to create a secure, online space for collaboration between parties in a mortgage closing, had earned its prestigious 2021 HW Tech100 Award.
In its announcement, HousingWire described MyHome Exchange, developed by WEST, the technology subsidiary of Williston Financial Group, and released through WFG Enterprise Solutions, as a "sophisticated but simple-to-use solution."
"The platform," according to the citation, "enhances communication and transparency, streamlines the settlement process, eliminates duplicate touch points and increases throughput by enabling proactive communication and facilitating data and document collection, storage and sharing."
Since its release in late 2020, MyHome Exchange has been racking up industry praise and user loyalty for its ability to allow more loans to close, which in turn is resulting in increased revenue for lenders.
MyHome Exchange is one more example of how advanced technology can promote better communication between people. Now borrowers can submit their required information and documents early in the process and avoid confusion and delays later on. And, they are able to check their loan's status throughout the course of the mortgage process.
Now consumers have a more reliable way to participate in their own loan transaction and take ownership in a way that speeds the process and adds to their own satisfaction.