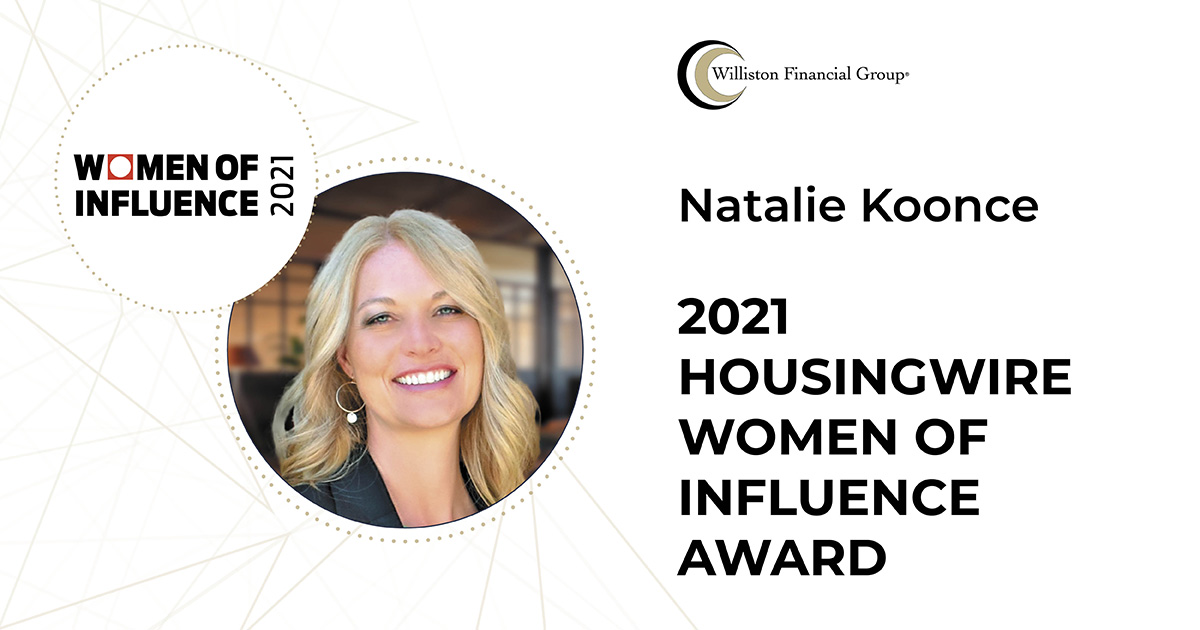 On August 2nd, HousingWire announced its 2021 Women of Influence honorees, recognizing 100 women "shaping and propelling the mortgage, real estate and fintech industries forward."
WFG congratulates its Senior Vice President and National Escrow Advisor, Natalie Koonce, who is among the driven and directed industry leaders receiving this 11th Annual recognition.
The winners share the common achievement of having excelled despite the unique challenges of a year of record volume and the effects of a global pandemic, with its increased risk of fraud due to remote working and dependence on Internet communication.
Koonce, who joined WFG just as the disruptive impact of the pandemic was taking hold, nevertheless developed key operations aimed at improving the escrow process. These included preventing the rising risk of fraud, as well as implementing processes to aid the recovery of monetary losses.
"The work that Natalie spearheaded and the products she helped develop are giving our real estate agent and lender clients, as well as their borrowers, the peace of mind to know that losses can be prevented and, if necessary, potentially recovered," said WFG's Joe McCabe, EVP and General Counsel. "We are extremely proud of her recognition and grateful for the work she performed on behalf of our company."
Each year's Women of Influence honorees are chosen by HousingWire's Selection Committee based on their professional achievements within their organizations, as well as contributions they make to the overall industry, community outreach, client impact and personal success.
"Another way to describe our Women of Influence honorees this year would be the women who are making an impact, which is something we saw woven into each of these amazing award winners," said Brena Nath, HW+ managing editor. "Congratulations to these women who are cultivating a new path forward for the housing industry and reimagining a better, more collaborative future." To read the announcement and the full list of winners, click here.