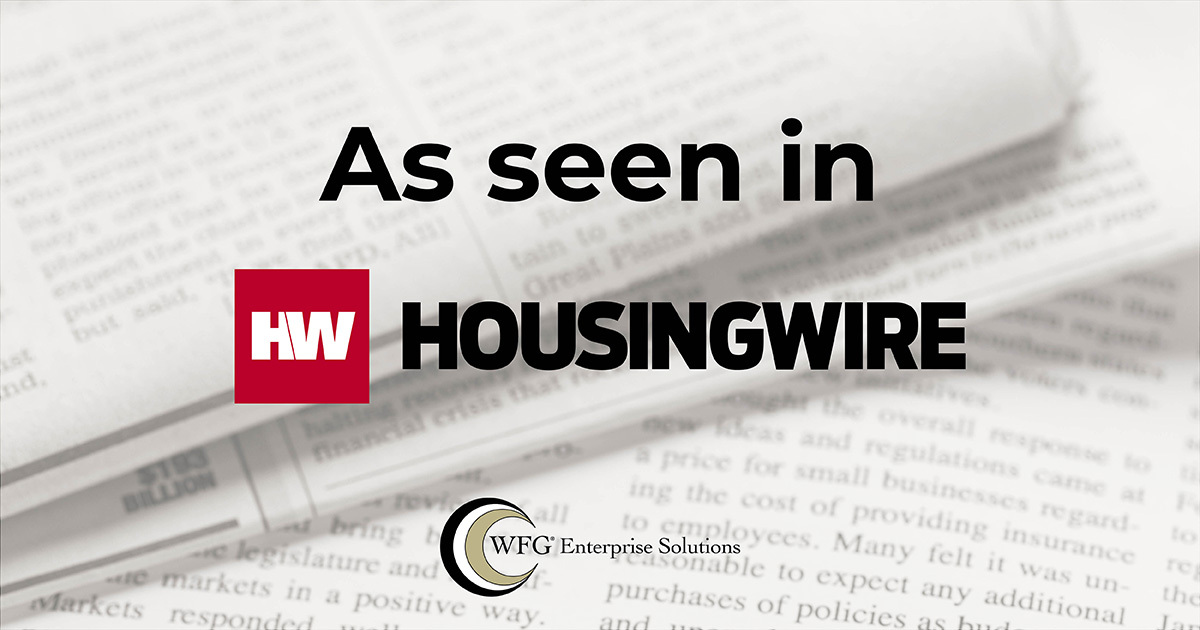 Platform automates manual processes to enable proactive communication
Each year WFG Enterprise Solutions conducts annual surveys to identify lenders' current operational concerns.
The latest results show that process inefficiencies; communication, signing and closing issues; and data quality are top-of-mind for lenders across the country.
Addressing these issues is at the heart of WFG's MyHome® and its enhancements, according to a September 2021 HousingWire article.
"This solution includes personalized communications with direct text, email and dashboard notifications," the article states. "MyHome even alerts participants of important milestones throughout their transaction, so they're always up-to-date."
Much of MyHome's uniqueness stems from the process by which the Williston Financial Group family of companies – which include WFG Enterprise Solutions, WFG Lender Services, the technology subsidiary WEST, and Valutrust Solutions, LLC – develops enterprise solutions and technology products that improve the customer experience.
WFG's MyHome automates manual processes to enable proactive communication, data and document collection and sharing, resulting in an improved experience for consumers and other real estate transaction participants.
"WFG's MyHome is sophisticated, but its information wizard and dashboard are both elegant and simple to use," the article concludes. "This is key to engagement in combination with multiple LOS integrations, as it vastly improves transactional efficiency. The secure online collaboration space that MyHome creates for transaction participants helps ensure the full exchange of data upfront from the consumer."