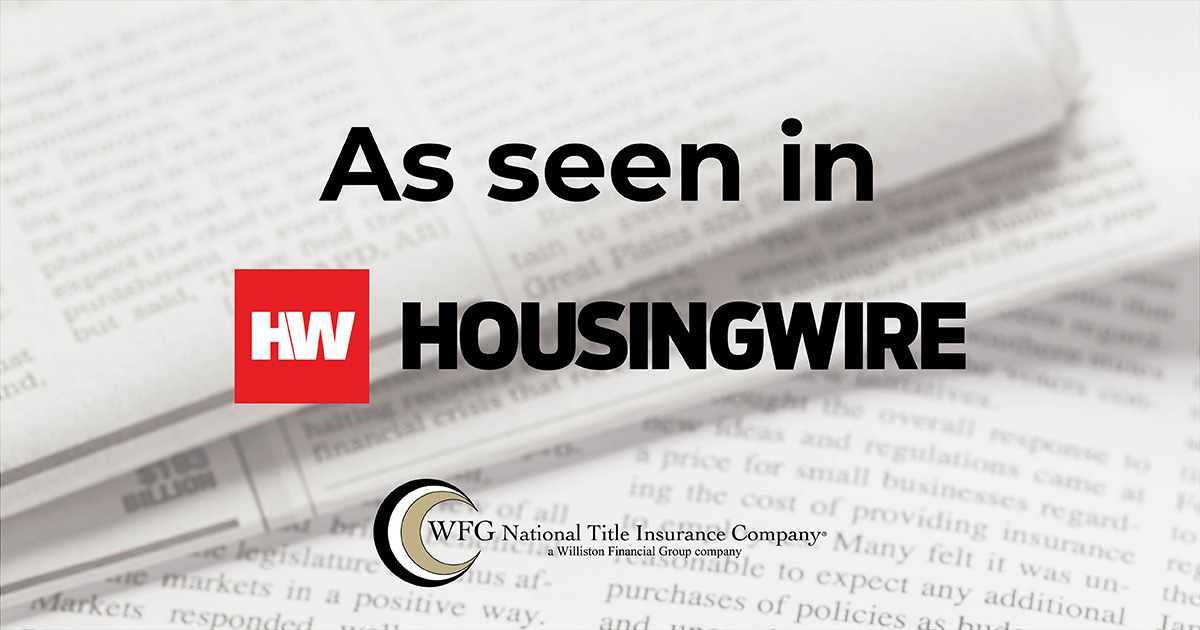 DecisionPoint instant title decisioning has provided a boost for WFG clients by reducing application to close times and loan fall-out
WFG National Title Insurance Company (WFG) is a wholly owned subsidiary of Williston Financial Group and a national title insurance underwriter dedicated to taking time and cost out of real estate transactions. By focusing on its clients and their processes, WFG helps compress the time required to close a loan and/or transfer real property ownership. By empowering industry professionals with integrated technologies, WFG provides efficient, high quality products and services through four key divisions: Direct Operations, Agency Operations, Lender Services, and WEST, its technology and digital marketing subsidiary.
WFG develops solutions in direct response to industry concerns solicited through regular engagement with its Executive Roundtable (ERT) of C-suite lending executives. The company's post-transaction customer surveys and Net Promoter Score program rankings consistently reflect high marks for customer satisfaction across all divisions. This ongoing engagement is an example of WFG's foundational pledge to "Communicate, Collaborate, Coexist."
To learn more about how WFG leverages its innovative programs and technology solutions to help take time and cost out of real estate transactions for all participants, read the HousingWire Special Report feature below.