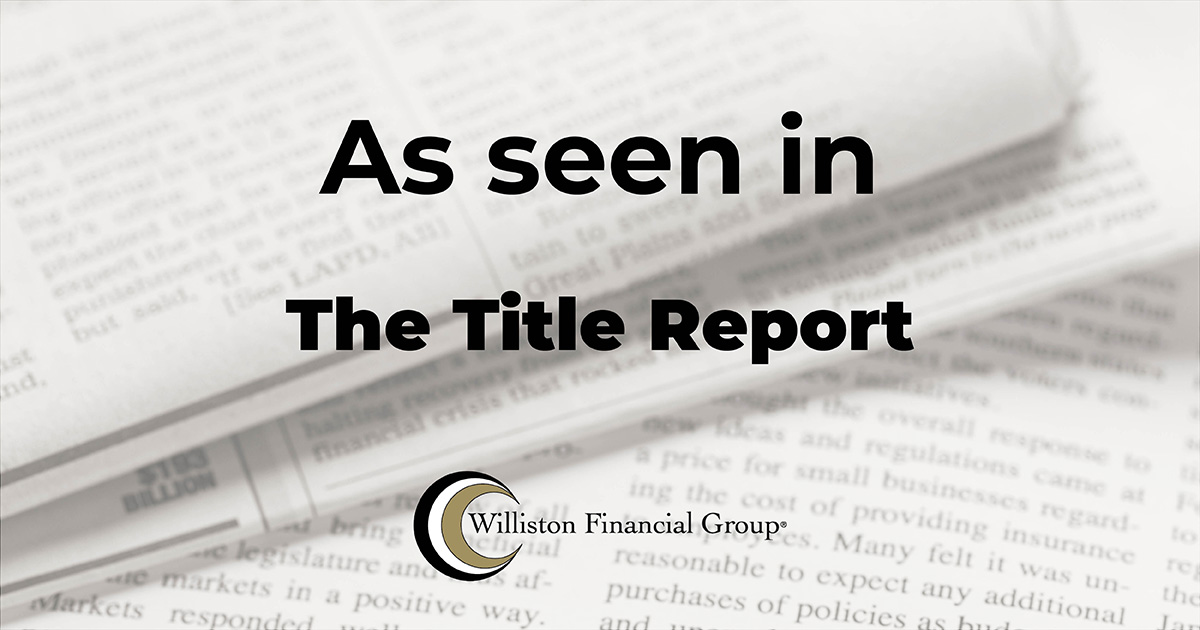 In the August 2021 issue of The Title Report, an article entitled "WFG on track for another record year" reports that Portland-based Williston Financial Group continues to have significant growth following its record-breaking 2020.
WFG President and CEO Steve Ozonian says that, "WFG is well on the way to surpassing those historic 2020 revenue figures in 2021."
WFG National Title Insurance Company had a 46 percent year-over-year increase in revenue from 2019 to 2020. Now, the article states, the company reports that its 2021 gross revenue is "on track to rise by another 50 percent over 2020."
At midyear 2021, gross revenue is already up more than 50 percent, with net revenue up 45 percent.
WFG's agency operations have also experienced tremendous growth. During the first half of 2021, gross revenue rose 57 percent over the same period in 2020, and net revenue figures rose 53 percent.
WFG's claims reserves are also up 23 percent year-over-year, with policy surpluses up 105 percent during the first six months. The number of agents in WFG's agency channel grew by seven percent year-over-year, with nearly 1,600 active agents during the first half of 2021.
WFG's overall market share is also on the rise, gaining 14.5 percent between first quarter 2020 and first quarter 2021, and is expected to continue to grow through the balance of the year.
"We continue to keep our principal philosophy front and center across our many divisions and regions," adds WFG Executive Chairman and Founder Patrick Stone. "'Because of You' is a constant reminder that we exist only because of the relationships we maintain with customers and the colleagues with whom we 'communicate, collaborate and co-exist,'" he says.