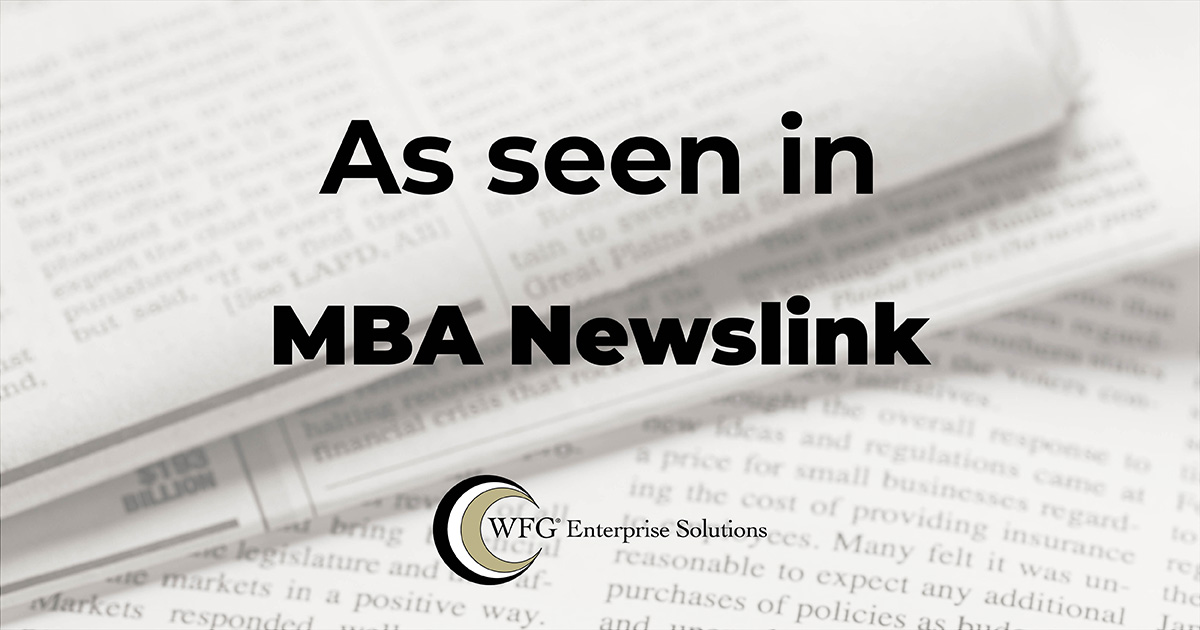 DecisionPoint®, MyHome® and MyHome Funder Dashboard are ready to help
WFG's latest report for MBA NewsLink, 'Three to Get Ready,' reintroduces a trio of higher-efficiency platforms that now stand among the top tech offerings to help lenders get their per-loan profits back up.
The drop in profits was covered in WFG's September articlefor the MBA. It explained how the shift from a market dominated by refinancing activity to one almost entirely based on originations has raised production costs.
During the past 18 months, WEST, a Williston Financial Group company, has released DecisionPoint®, an instant title decisioning engine; WFG's MyHome® Exchange consumer collaboration portal; and Funder Dashboard, a standalone feature within MyHome.
Each was developed in response to industry needs identified through collaboration with industry experts led by WFG Enterprise Solutions' Executive Roundtable.
Rebounding Assists
Here is how the NewsLink article describes these three products:
After it has analyzed various metrics including property encumbrances and applicant circumstances, DecisionPoint uses a customizable rating system to immediately gauge the time needed to clear title … project completion time and deliver a pre-title report based on those reliable clearance projections.
"DecisionPoint … allows for better interaction between lenders and their borrowers – right from that first interaction on the phone," said Dan Bailey, SVP of WFG's Enterprise Solutions and Lender Services divisions. "It provides them with information about the property and whether or not that title should clear instantly."
Through its single, easy-to-use ecosystem, MyHome® improves communication between lenders and their borrowers, eliminating duplicate touchpoints, providing real-time status updates, and facilitating data and document collection, storage and sharing. It can also eliminate redundant tasks and unnecessary inquiries, collecting and delivering crucial documentation and information in a secure, centralized repository.
MyHome® Funder Dashboard accelerates loan funding and disbursement by offering additional assurance that collaboration and communication are open and operating in real time. This is of special value to credit unions and mortgage bankers, which were most challenged by the refinancing surge boosted by "the remote demands of life during the pandemic."