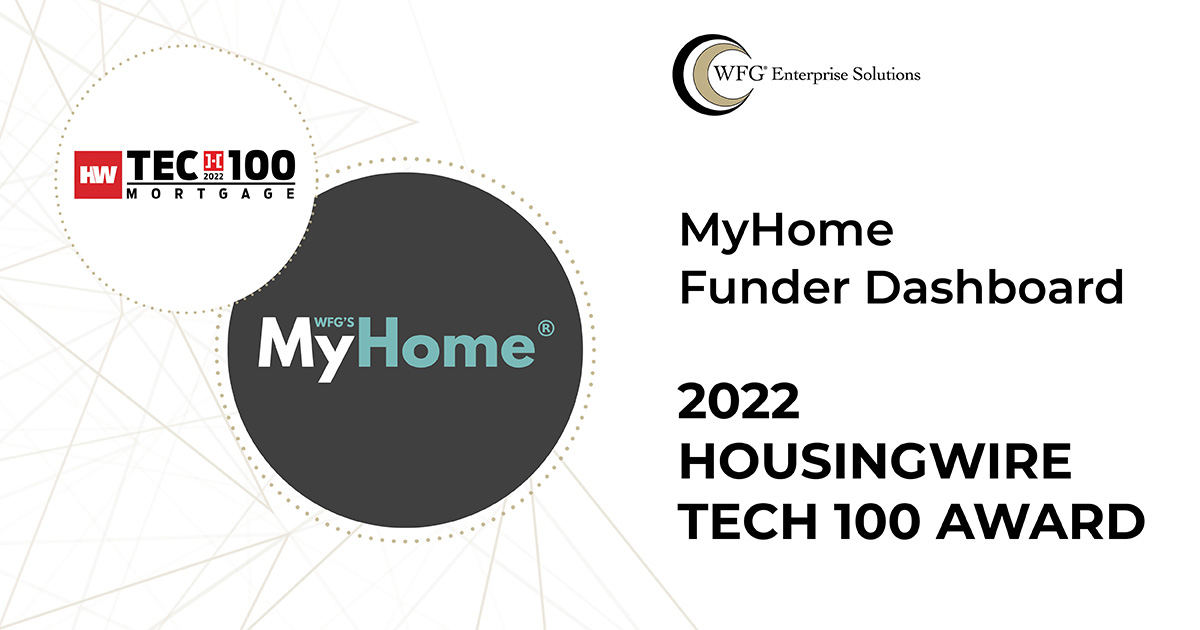 WFG National Title Insurance Company has again been included among HousingWire's annual list of technology innovators for the mortgage industry.
According to the press release, the 10th Annual HW Tech100 roster recognizes "the most innovative technology companies in the housing economy" to provide "housing professionals with a comprehensive list of the most innovative and impactful organizations that can be leveraged to identify partners and solutions to the challenges that mortgage lenders and real estate professionals face everyday."
This year's selection reflects another ratcheting up of both invention and direct application for an industry committed to serve consumers. For the third year in a row, the HW Tech100 program was presented in two groups — HW Tech100 Mortgage and HW Tech100 Real Estate — to highlight the innovation and achievements of organizations within both sectors.
"As the only program in the industry that highlights tech innovation, Tech100 is truly a special honor for these organizations that span across every aspect of the housing economy," said HW Media Editor in Chief Sarah Wheeler. "These companies are continuing to raise the bar in supporting a more efficient, accessible and sustainable housing economy and each year continues to be more competitive than the last."
"This year's list of Tech100 honorees proves once again that innovation within housing is vital in differentiating the organizations who will thrive and those who will be left behind," said Clayton Collins, CEO of HW Media. "This list spotlights the innovators that are making the housing sector better and more sustainable by increasing efficiency, improving user and borrower experiences and bringing elasticity and improvements to age-old processes.
See the entire list of award recipients here.
See WFG NTIC's Award page here.