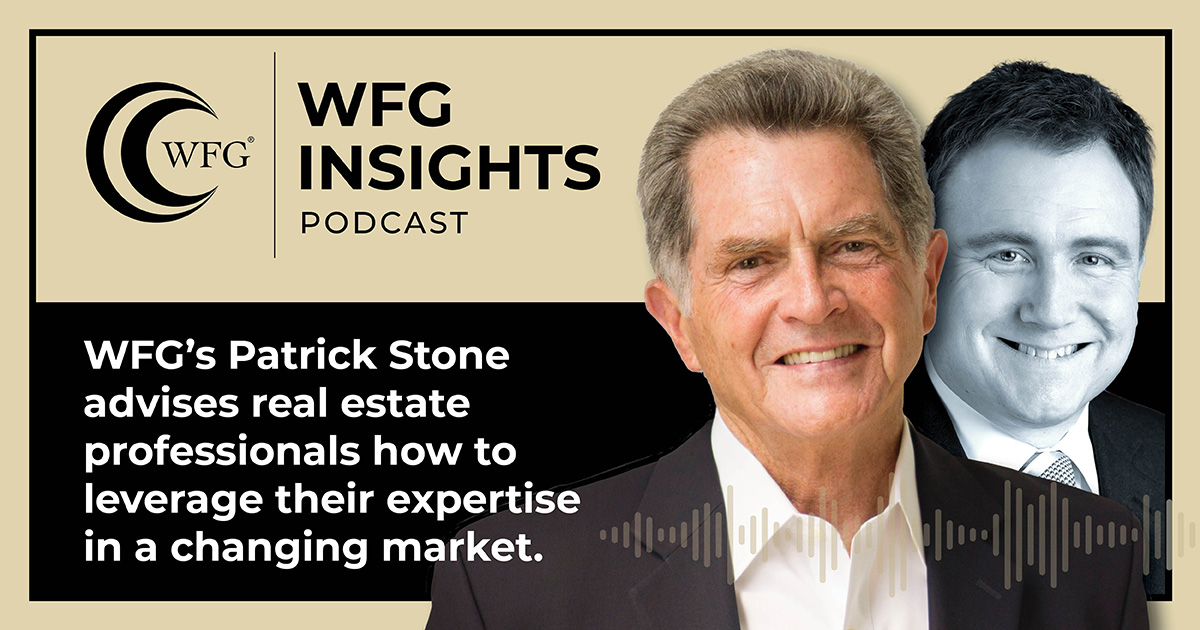 To kick off the new year with informed perspective, WFG Insights, Williston Financial Group's episodic podcast for title, mortgage and real estate professionals, turned to WFG Founder and Executive Chairman Patrick Stone.
Host Brian Bushlach was anxious to get Stone's assessment of where we might be headed with interest rates, housing inventory, real estate appreciation, and more.
"The Fed will raise rates once or twice, maybe even three times this year," Stone said. "But the overall impact on mortgage rates will be somewhat mitigated. I see interest rates going up slightly, maybe to 3.75, but I'll be surprised if we hit 4 percent."
"I do think the economy will be good this year because there is so much available capital, at the corporate level, but also the personal level," he continued. "Average Americans have way more savings and more disposable capital than they've had for a long time."
"One word of caution here," he added. "The longer the pandemic goes on, and the longer that we have a purchase mentality weighted more towards goods than services because of it, the more established inflation becomes and the easier it is for companies to raise prices."
Regarding the outlook for homebuilding, which has impacted the supply of available real estate for sale, he did not see things turning around quickly.
"We're probably six to eight years behind on homebuilding," he told Bushlach. "We've never caught up since the Great Recession, and now you have this surge in homebuying [spurred by the pandemic], and that has exacerbated the situation."
"If you look at the statistics," he continued, "permits are way up, but completions aren't, and that is due in part to supply chain issues. We have increased costs, and we're still paying for the lumber tariff on Canada under Trump. And with these tariffs, the supply chain issues, and problems getting labor to build homes, it's really hard. It's going to take three or four years of really high-level homebuilding before we even start to think we're back in."
Another topic of interest was the rapid appreciation of real estate over the past few years.
"Homeownership and a real estate economy is probably the best example of supply and demand I can think of," he began. "Prices don't go up independent of supply and demand, but because demand exceeds supply. If you have a supply equal to demand, the prices will be flat."
"This year prices are going to come back more to normal because demand abates as the prices rise," he continued. "So prices will stop rising as much and go up maybe four-to-seven percent. Some people are saying 15 percent, but I don't see that happening. Historically it's run about 3.6 percent, and I think we'll get back to that level in the next couple years."
The entire interview is available for listening in audio podcast format.