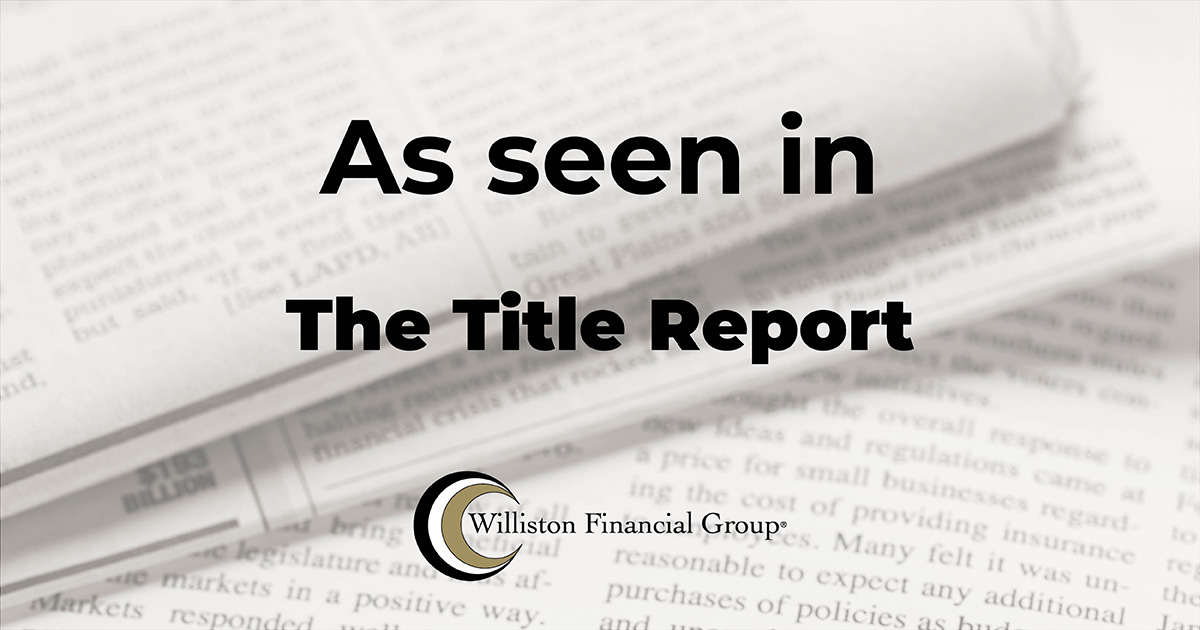 WFG National Title Insurance Company Executive Chairman Patrick F. Stone is cautiously optimistic as to whether or not remote online notarization (RON) will become a must-have tool for the title industry to use in facilitating digitizing closings.
"It isa positive step forward, and I think it will gain traction," Stone says in a recent interview with The Title Report. "But the marketing and promotion of RON sort of obscured the reality of its adoption. I think we've got a way to go before we're going to see RON have the adoption rates that people are promoting it to have."
Despite the validation of an American Land Title Association (ALTA) survey of vendors, which showed a year-over-year jump of 547 percent in RON usage from 2019 to 2020, Stone said that tracking WFG's own transactions over much of that period found usage was less than one in 100 closings.
"That was on all the transactions we closed," he says, "and we're large enough that I suspect that our mix is pretty consistent across the industry."
The value of RON is indisputable, Stone insists. It is "a useful tool" with "great benefits to the industry, especially for those who have difficulty physically traveling to a closing." And, he expects its use to continue to expand.
What he questions is whether it currently represents an immediate sea change in the title and lending space.
"Do I like RON? Yes," Stone tells the interviewer. "Do I think RON will be used at an increasing rate? Yes. Do I think it will transform the business overnight? No, I do not. Do I think it'll even be used in a quarter of all transactions in the next three or four years? I do not. I think it will take a long time."