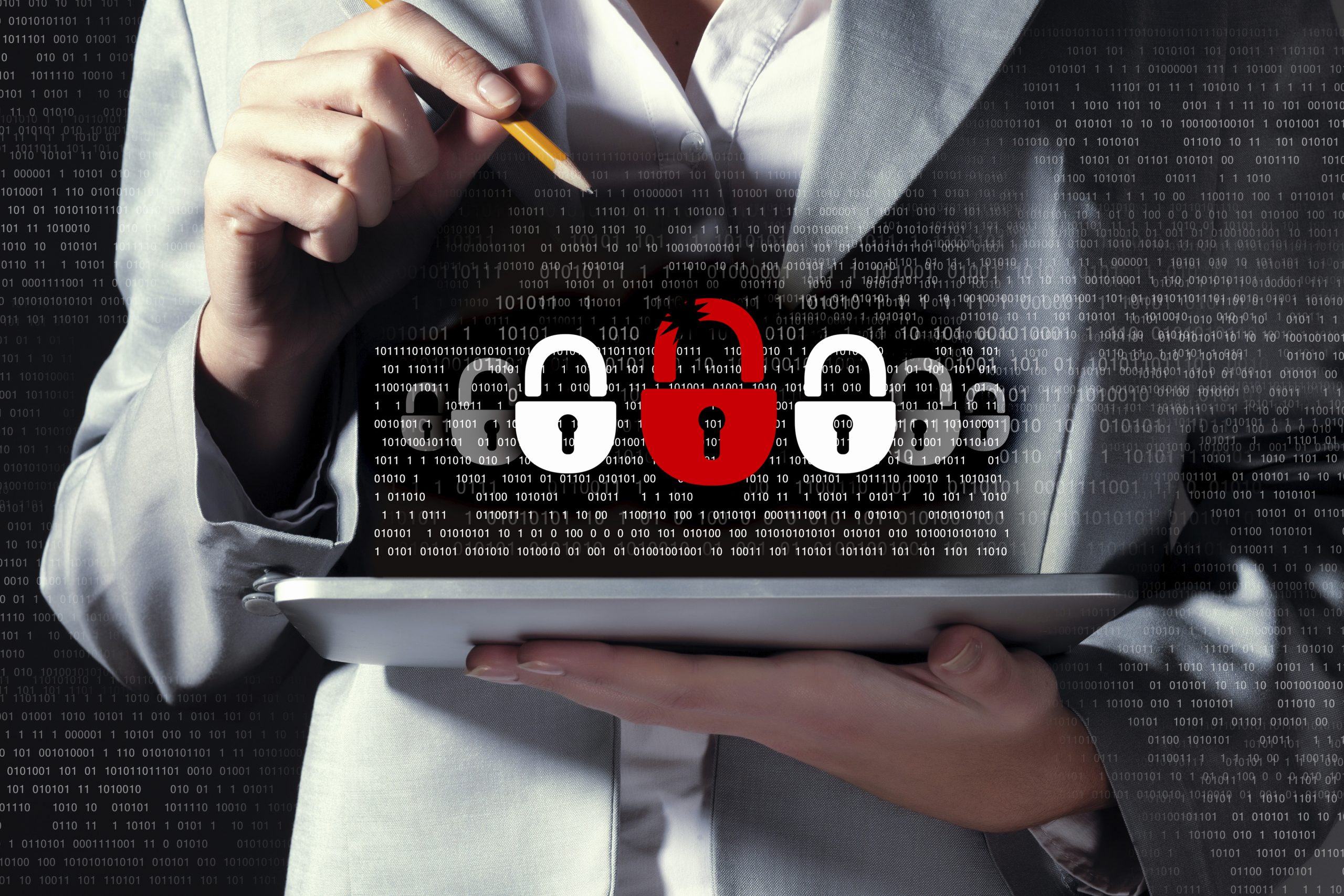 MEDIA CONTACT:
Darcy Patch
VP Marketing, Enterprise Solutions
WEST, a Williston Financial Group Company
dpatch@poweredbywest.com
714-305-0136
WEST, A WILLISTON FINANCIAL GROUP COMPANY, ANNOUNCES COMMITMENT TO GLOBAL EFFORTS SUPPORTING AND PROMOTING ONLINE SAFETY AND PRIVACY FOR CYBERSECURITY AWARENESS MONTH
This year's initiative highlights the importance of empowering individuals and organizations to better protect their part of cyberspace in an increasingly connected world.
IRVINE, Calif., OCTOBER 01, 2020 – WEST, a Williston Financial Group Company dedicated to improving the residential real estate and mortgage transaction experience, today announced its commitment to Cybersecurity Awareness Month. WEST is pleased to join a growing global effort to promote the awareness of online safety and privacy by joining in this annual program promoted every October by the Champions Program of the National Cybersecurity Alliance.
The Cybersecurity Awareness Month Champions Program is a collaborative effort among businesses, government agencies, colleges and universities, associations, nonprofit organizations and individuals committed to "Do Your Part. #BeCyberSmart" – the theme of this year's effort. The program empowers individuals and organizations to help promote a safer, more secure, and more trusted internet.
"It is more important than ever to make sure that we educate our partners and customers about the real dangers facing lenders, real estate agents, consumers and others engaged in the real estate transaction process, and to help them more readily recognize and respond when something seems out of place," said Bruce Philips, Chief Information Security Officer at WEST. "Last March, as the pandemic was gaining a foothold, the FBI was already reporting an increase in phishing attempts. By May, fraud reports on the FBI's IC3.gov website had quadrupled."
The overarching message of this year's theme, 'If you Connect it, Protect it,' emphasizes the importance of keeping connected devices safe and secure from attack. Data collected from compromised devices can be exploited by bad actors for their personal gain. Cybersecurity Awareness Month aims to highlight the risk of security vulnerabilities, and provide simple security measures to help limit the susceptibility to threats of commonly used devices.
Cyber Security Month programs will have a weekly focus on:
● Understanding and following best practices for securing connected devices and home networks
● The importance of connected device security for remote workers
● How connected devices play a pivotal role in the future of healthcare
● The future of connected devices for consumers, professionals and the public domain
If everyone does their part – by implementing stronger security practices, raising community awareness, educating vulnerable audiences and training employees – our interconnected world will be safer and more resilient for everyone.
Now in its 17th year, Cybersecurity Awareness Month continues to provide the information needed for individuals and institutions to stay safer and more secure online. WEST and WFG are proud to join with the National Cyber Security Alliance (NCSA) and the Cybersecurity and Infrastructure Agency (CISA) of the U.S. Department of Homeland Security in this effort.
For more information about Cybersecurity Awareness Month 2020 and how to participate in a wide variety of activities, visit staysafeonline.org/cybersecurity-awareness-month/. You can also follow and use the official hashtag #BeCyberSmart on social media throughout the month.
About WEST, a Williston Financial Group Company
WEST, a Williston Financial Group company, provides technology, data security, and marketing services to the real estate and mortgage industries. The technology solutions and programs offered by WEST streamline the real estate transaction process, increase transparency, and reduce costs for real estate agents, brokerages, title companies, lenders, and the consumers they serve. To learn more or sign up for the service, visit www.westprotect.com.
About Cybersecurity Awareness Month
Cybersecurity Awareness Month is designed to engage and educate public- and private-sector partners through events and initiatives with the goal of raising awareness about cybersecurity to increase the resiliency of the nation in the event of a cyber incident. Since the Presidential proclamation establishing Cybersecurity Awareness Month in 2004, the initiative has been formally recognized by Congress, federal, state and local governments and leaders from industry and academia. This united effort is necessary to maintain a cyberspace that is safer and more resilient and remains a source of tremendous opportunity and growth for years to come. For more information, visit staysafeonline.org/cybersecurity-awareness-month/
About NCSA
NCSA is the Nation's leading nonprofit, public-private partnership promoting cybersecurity and privacy education and awareness. NCSA works with a broad array of stakeholders in government, industry and civil society. NCSA's primary partners are the Department of Homeland Security's Cybersecurity and Infrastructure Security Agency (CISA) and NCSA's Board of Directors, which includes representatives from ADP; AIG; American Express; Bank of America; Cofense; Comcast Corporation; Eli Lilly and Company; ESET North America; Facebook; Intel Corporation; Lenovo; LogMeIn; Marriott International; MasterCard; MediaPro; Microsoft Corporation; Mimecast; KnowBe4; NortonLifeLock; Proofpoint; Raytheon; Trend Micro, Inc.; Uber: U.S. Bank; Visa and Wells Fargo. NCSA's core efforts include Cybersecurity Awareness Month (October); Data Privacy Day (Jan. 28); STOP. THINK. CONNECT.™, the global online safety awareness and education campaign co-founded by NCSA and the Anti-Phishing Working Group with federal government leadership from the Department of Homeland Security; and CyberSecure My Business™, which offers webinars, web resources and workshops to help businesses be resistant to and resilient from cyberattacks. For more information on NCSA, please visit https://staysafeonline.org.