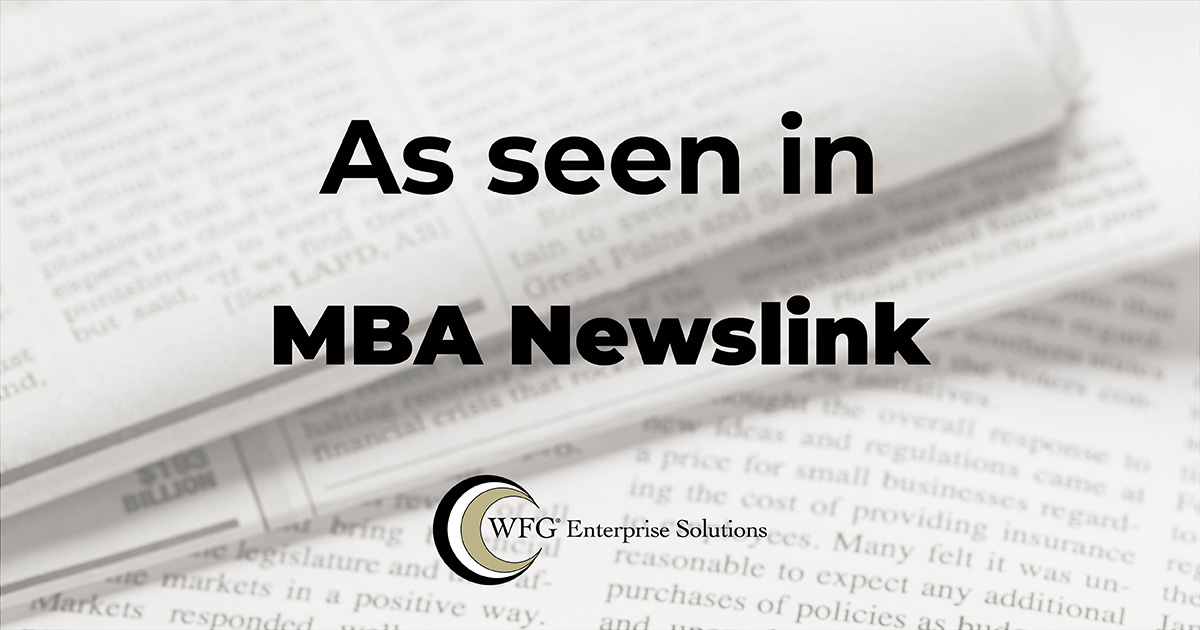 After two years of unprecedented volume, a combination of rapidly rising interest rates, decreasing affordability, and limited inventory have brought refinance originations to a screeching halt. In the wake of such a precipitous drop, it's now more important than ever for lenders to optimize profitability by finding ways to take time and cost out of the origination process.
With fintech at the forefront, it's easy to get hung up on re-engineering and perfecting the entire loan origination process; however, it's important not to let this "holy grail" ideal get in the way of making incremental changes that can net immediate, tangible benefits for all participants.
Learn how WFG is helping lenders accomplish this in a new MBA Newslink feature.