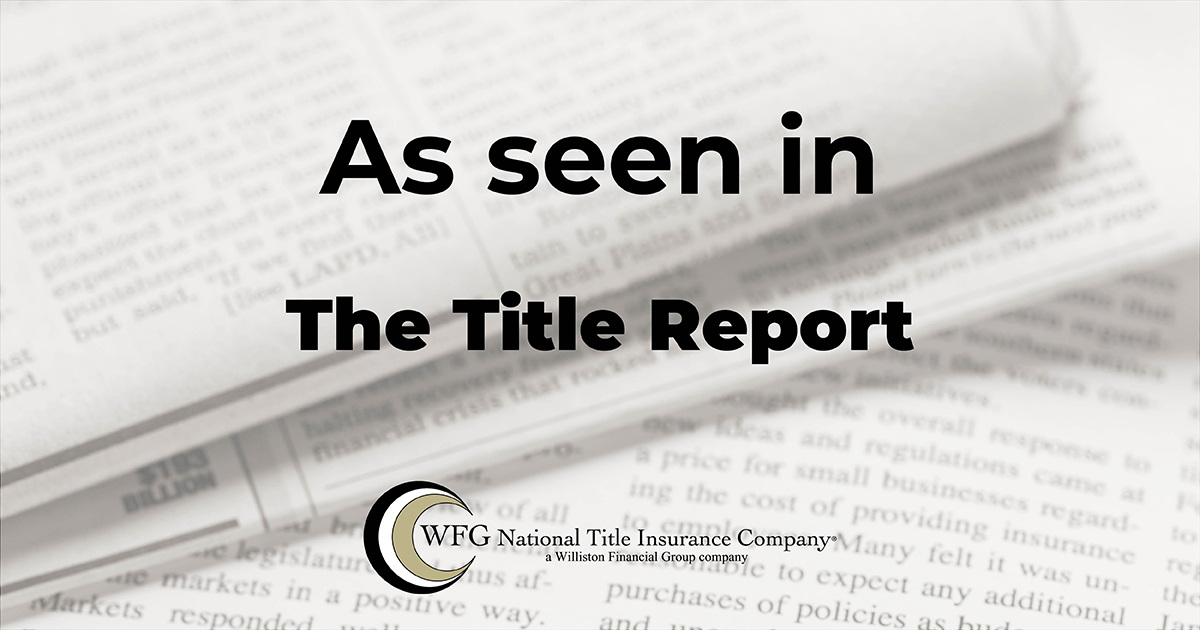 For the last two years, our industry has experienced breakneck activity. 2022 brought with it a challenging rate environment, decreasing affordability, limited inventory, inflation and the Ukrainian conflict. During marketdownturns like this one, it's imperative that title agents control expenses, focus on profitability, and play the long game.
According to WFG Founder and Executive Chairman Patrick Stone, a critical objective must be converting fixed business costs to variable costs. This objective is at the core of WFG Agency's Blocks program.
"When business is significantly down like it is currently, how can title agents ensure their survival if their cost structure prohibits profitability?" Stone asks. "Through WFG's Blocks program, our title agents can selectively move fixed costs to variable costs. Instead of having a predetermined cost structure regardless of how much business they are doing, they can align costs with the amount of business coming in the door. Doing this enables them to increase profitability when the market is strong and, perhaps more importantly, ensure their survival when business drops off."
Learn how WFG is helping Title Agents convert fixed business costs to variable costs in this new feature article in The Title Report.