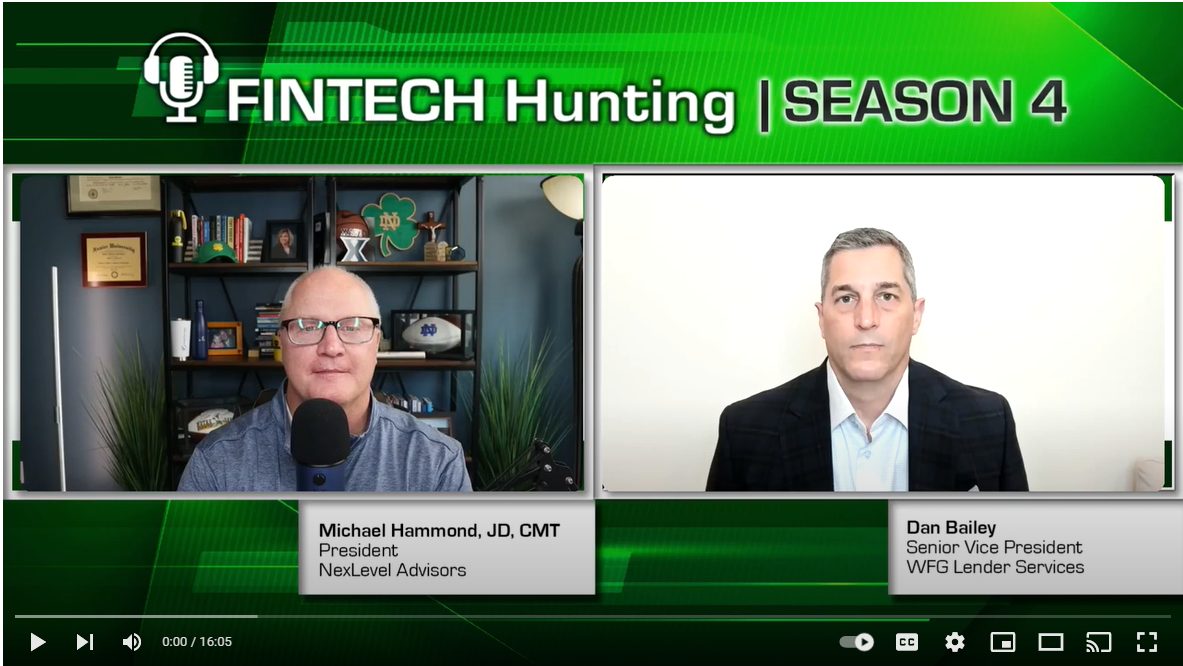 "Ladies and gentlemen, welcome to a new episode of the Fintech Hunting Podcast.  We have a special guest for you today.  He is an industry powerhouse, a thought leader, and a technology evangelist.  Please help me welcome Dan Bailey, SVP at WFG Lender Services," Fintech Hunting host Michael Hammond JD, CMT said.

"Dan, let's discuss Home Equity Lending and the potential revenue stream it is creating for lenders."

1. WFG recently announced the availability of a rapid legal and vesting report as part of its DecisionPoint® Instant Title Solution suite. Can you please tell us what it is and how it helps home equity lenders?

2.      What are some of the other services WFG provides for home equity lenders?

3.      Your news release announcing the DecisionPoint Rapid Legal & Vesting Report states that WFG has provided home equity lending solutions since its founding in 2010. What are some of the things you've learned along the way? 

4.      How can lenders capture more home equity business, reduce origination costs and expedite the origination process? 

5.      What are some key considerations lenders should consider when selecting a home equity lending solution partner?

6.      Net Promoter Scoring to measure customer satisfaction and enhance service levels. Can you tell us about that process and how it helps WFG enhance the customer experience? 

7.      Before we close, is there anything else you'd like to share with our viewers? And so much more.