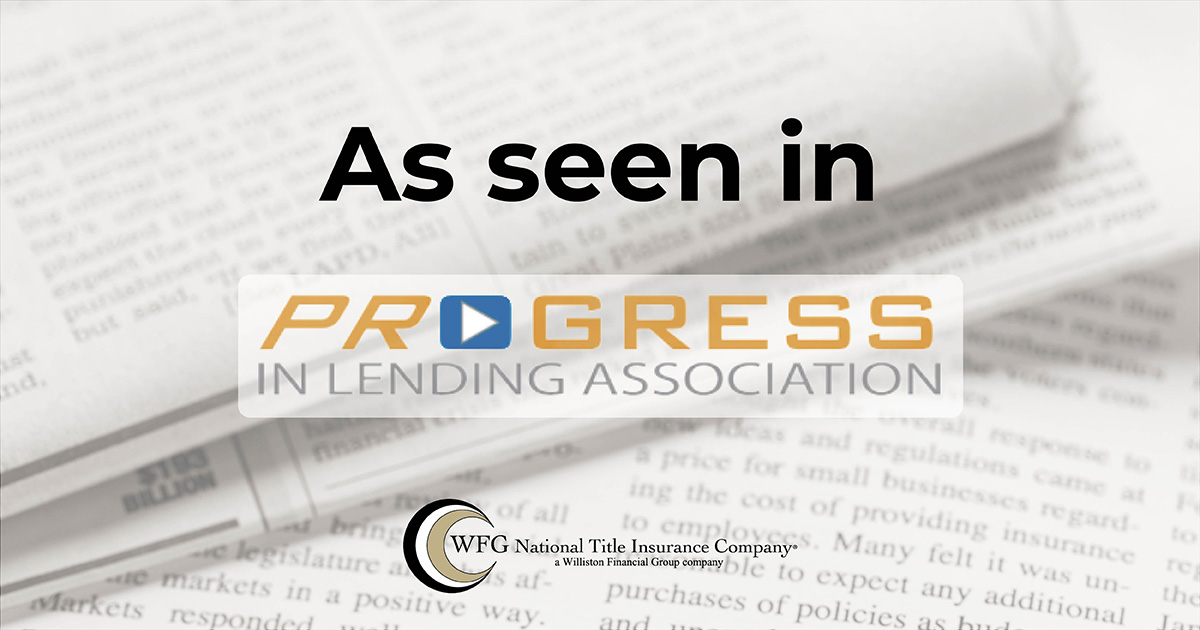 Progress in Lending surveys industry leaders for a steady glimpse into the new year
To help usher in a new year, Progress in Lending sought out industry predictions and economic forecasts from more than a dozen thought leaders, including WFG Founder and Executive Chairman Patrick Stone.
After an acknowledgment that 2021 was indeed a year for the history books, including a reference to the Whack-a-Mole COVID variant game we continue to play, Progress in Lending set the stage for the informed opinions.
"Refinances dried up and purchases blew up," the introduction concluded. "But enough about 2021, let's talk about 2022."
And with that, the mic passed to the experts. Stone was among the more positive, stating that "2022 will be a very good year for the purchase market, at or near 2021 levels."
"But, the refinance market will shrink significantly," he continued. "Expect refinances to be down at least 40 percent from 2021, and the meaningful drop in overall volume, plus the inefficiencies exposed during the last 18 months will motivate most lenders to look hard at process improvements. The future belongs to lenders who maximize productivity by focusing on eliminating duplicative functions, the rekeying of data, and the constant quest for information and 'statusing.'"
Read the full story on the Progress in Lending website.