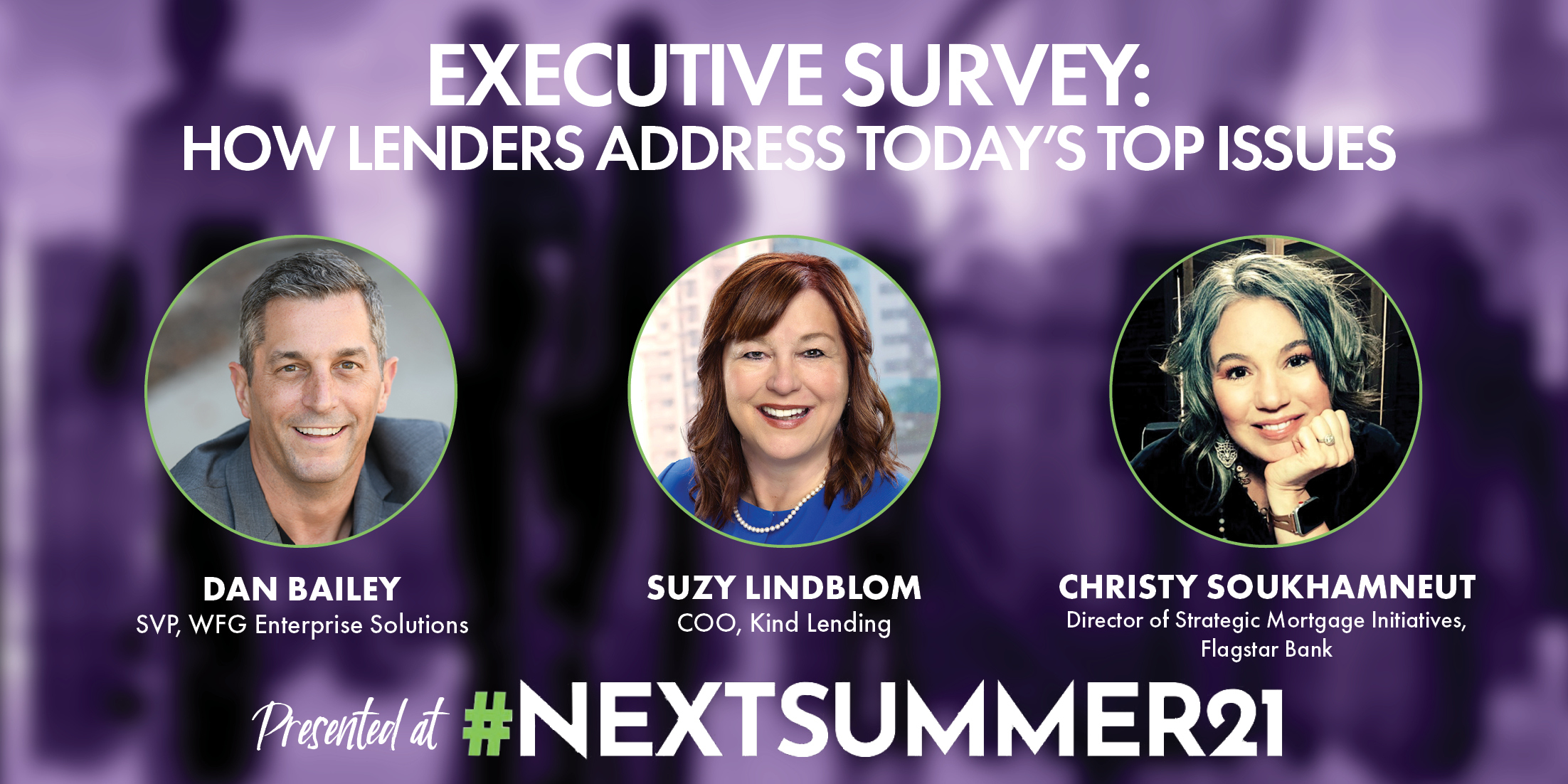 One of the key webinars held in mid-August at #NEXTSUMMER21 discussed the major challenges impacting lenders and title insurance businesses.
That 20-minute webinar is now available online at NEXT On Demand.
The panel included mortgage industry experts Suzy Lindblom, COO of Kind Lending; Christy Soukhamneut, Flagstar Bank's Director of Strategic Mortgage Initiatives; and Dan Bailey, SVP of WFG Enterprise Solutions, whose nationwide survey of lenders produced two Top 5 lists: "top operational challenges" and "challenges with title insurance and settlement service providers."
Lindblom and Soukhamneut were among the industry leaders who participated in WFG's first Executive Roundtable in November 2020, and helped determine the survey questions. Their contributions to the webinar discussion are informed and expansive.
"One thing that's helpful for us is that this lets us know what everyone is feeling so we know where we're going," Bailey said to explain the potential value to other industry stakeholders, "We don't want to just create solutions that nobody is interested in."
Bailey shared the results from the lender executives who were surveyed. They include costly duplicative touchpoints and time-draining email traffic, as well as the need for tools that improve capacity, communication and turnaround times.
The two senior lender executives and settlement services executive explored findings from WFG's executive roundtable and its ongoing executive surveys, and discuss how they and their lender peers are addressing them.