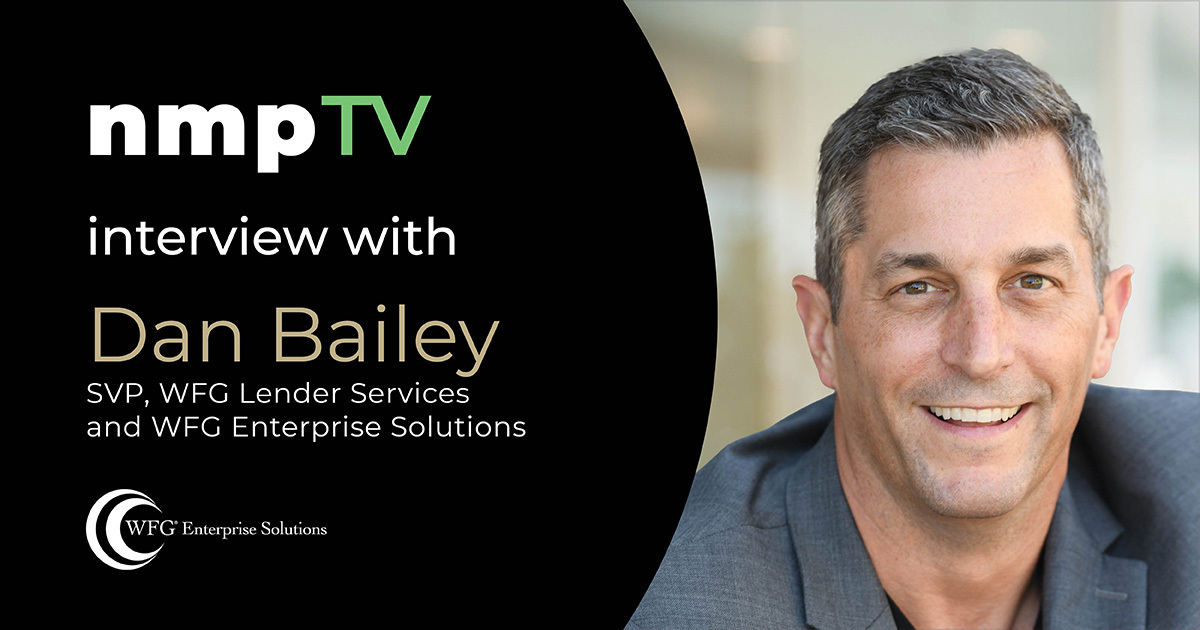 Dan Bailey tells NMP's Dan Berman about WFG's Funder Dashboard, MyHome and more.
Prior to the October release of WFG's Funder Dashboard, Dan Bailey, SVP of both WFG Enterprise Solutions and Lender Services divisions, told Dan Berman of National Mortgage Professional what this new product, and others introduced over the past 18 months, are doing for the industry.
"Funder Dashboard is a way for our lender customers to understand where we are in the loan funding process," Bailey said. "It's very important for our customers to know if we received funds, if the file is balanced, and if the funds were dispersed. Funder Dashboard provides an online, real-time dashboard for customers to understand exactly where each transaction is and when documents have been released or recorded."
Other recently introduced WFG products are the MyHome® Exchange collaboration portal and DecisionPoint®.
"We heard through ongoing collaboration with the nation's mortgage executives that a primary pain point is communication," Bailey told Berman. "The secure MyHome portal is a way for borrowers to provide the information we need to close their transaction. It may be as simple as a legal name, document, or borrower's authorization, but it allows each borrower to provide that information whenever they want, on their phone or computer, as easily as possible.
"DecisionPoint is our instant title engine," he continued, "which provides a time frame of how long it's going to take for that title to be delivered and cleared so we can move to closing. And it's now fully integrated with our Valutrust platform so you can receive the result upon order entry."
Asked what's next for WFG, Bailey said it will continue to grow MyHome into "a family of products and services that are consumer-facing and ensure the best consumer experience possible: e-closing, easier integration into our systems, and standardized API so we can push back data instead of just documents to our lenders. That's going to help all of us."