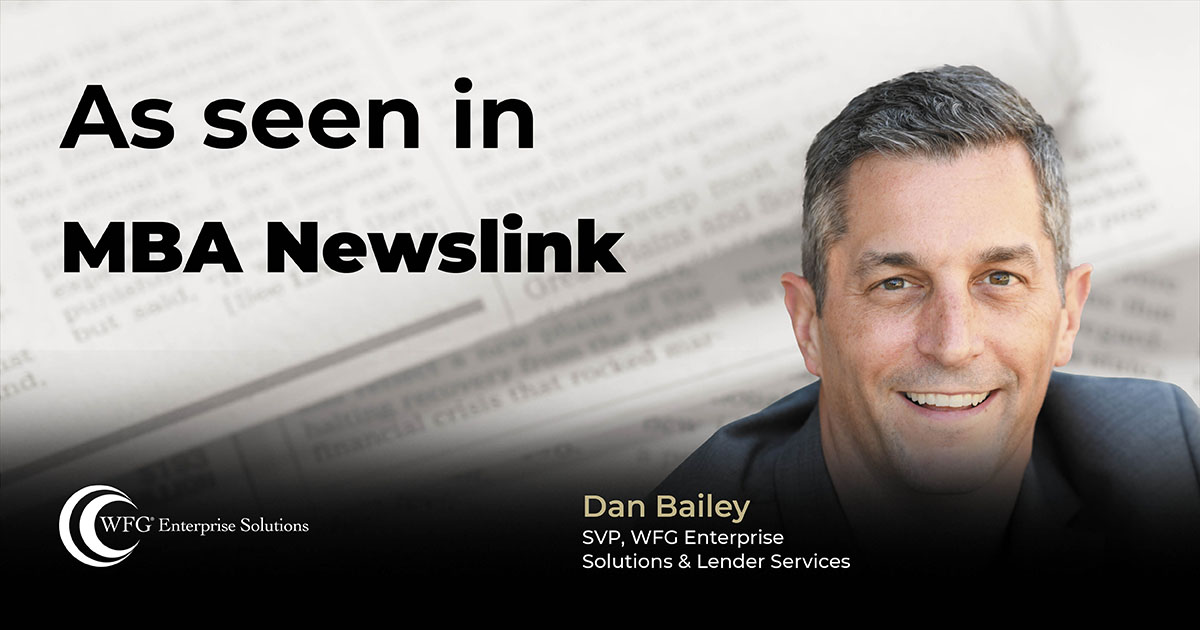 In the current MBA Newslink, Dan Bailey, Senior Vice President of both WFG Lender Services and WFG Enterprise Solutions, describes the steps WFG is taking "to make sure the products, programs, and services being developed for the mortgage industry will address its most urgent needs."
According to Bailey, last October, WFG's Enterprise Solutions team collated months of customer surveys with input from mortgage lending executives and other industry professionals. This list of lenders' "biggest pain points" was part of an initiative to provide products and services that will directly help lenders "maximize efficiency" and "improve customer satisfaction."
To further expand and refine the initiative, WFG presented the document to members of its new Executive Roundtable (ERT) at the inaugural meeting in November 2020.
That meeting "brought together a wide range of senior-level industry executives to review the collected findings, contribute any additional concerns, and create a list of top priority issues for us to address. Everything was fair game, whether it required developing new technology, creating customer service protocols, engaging more actively in industry organizations and conferences, or something completely new," said Bailey.
The objective for that initial ERT meeting was "to reach consensus on the most salient challenges within our industry … as part of the process of forging new strategies to eliminate duplicative touchpoints, reduce email traffic, and improve capacity, communication, and turnaround times."
The ERT determined that the four major areas of concern are training, collaboration, process efficiency, and communication.
Read Bailey's report on the entire process and the programs that WFG has launched to develop solutions for its clients, some of which are already available.