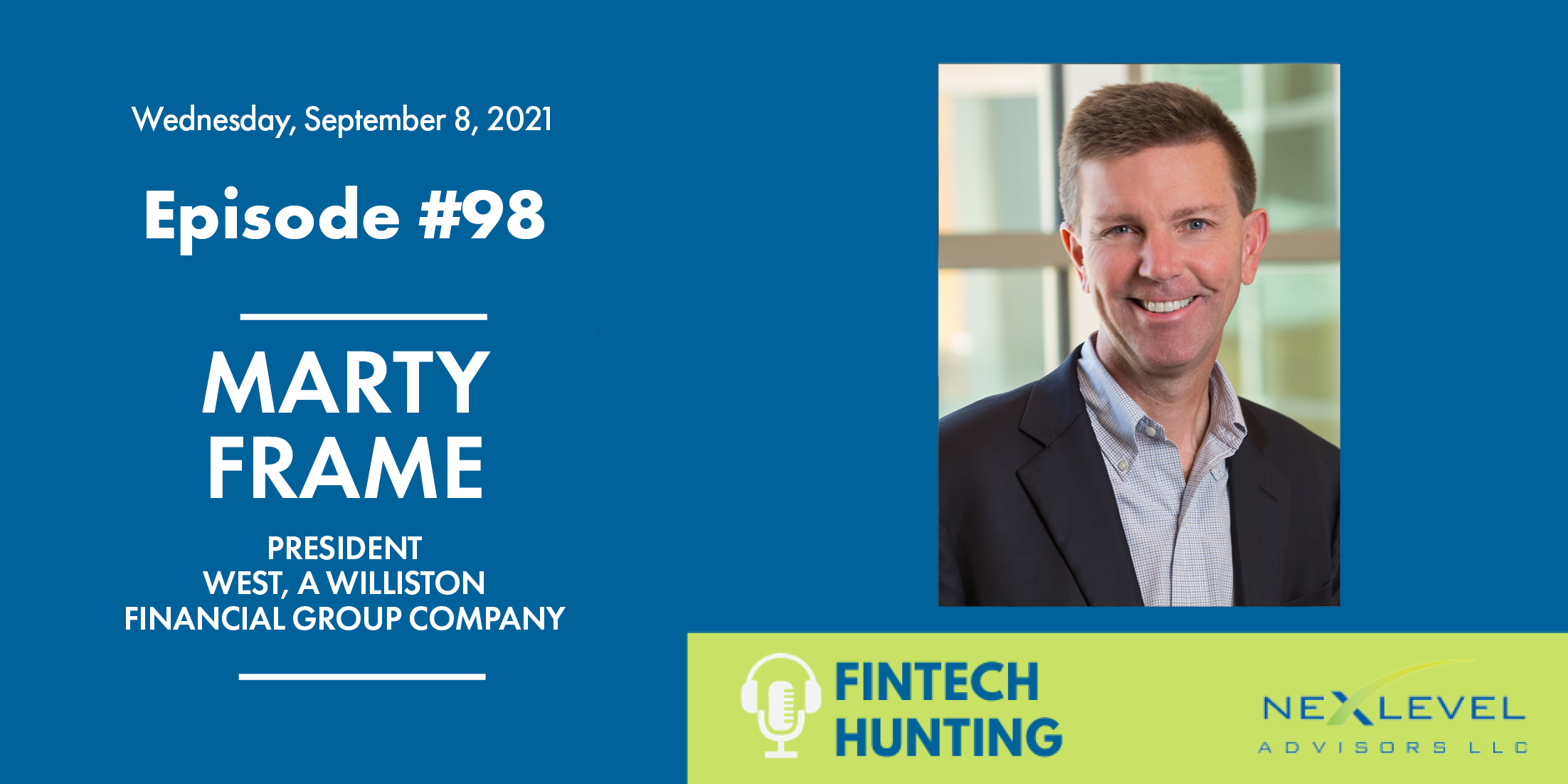 In the latest Fintech Hunting podcast, Marty Frame, President of WEST, a Williston Financial Group company, and host NexLevel Advisors President/Founder Michael Hammond discuss the status of mortgage process automation, reasons for greater consumer focus, and how tech developers like WEST can introduce applications that advance these initiatives.
"One of the things we're challenged by as an industry is putting the consumer first," Frame tells Hammond. "Because this is a heavily referral-driven business, the expectations are really not being set first and driven foremost by technology, but by what a professional is telling the consumer they should do in order to have an efficient process."
He says that WFG focuses on consumers and customer collaboration, and helping automate every moment that can be automated along the transaction continuum.
"And there are a lot of those moments," he says.
"That's one of the exciting things about WFG," Frame continues. "It plays that role with its customers, its partners and then the whole ecosystem. For a long time we've taken a consumer-centric approach to designing applications for our clients and partners. What we offer is a collaboration platform that increasingly encompasses more parties along the chain that we convene in our moment in the transaction, then build the unified collaboration experience around that."
He believes that to move away from the transactional – "only dealing with consumers on an episodic, one-and-done level" – application development needs to change.
"There are ways of building applications and particularly ways of leveraging data," he says. "These take the approach that a person is a person with a history of property and looks at them holistically across time. Suddenly the way you're interacting with people really takes that history into account and you can create some efficiencies for them because you have the information and their history at your disposal."
Frame has been "working to improve transaction efficiency" for more than 25 years. His career, he says, has generally been "trying to create change from the inside – from a participant in the industry who has a particular sort of convening power."