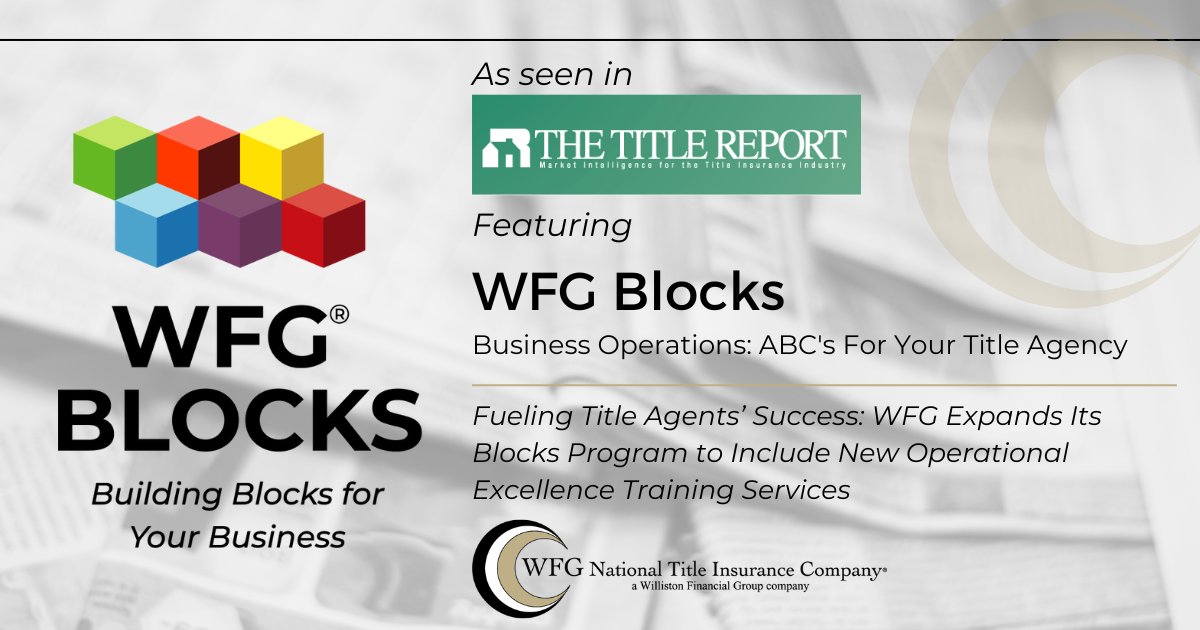 WFG National Title Insurance Company has expanded its innovative Blocks program to offer operational excellence training services for title agents. Initially introduced in 2017, the Blocks program equips title agents with a diverse toolkit encompassing six essential pillars: Title and Settlement Solutions, Expense Management, Information Security, Compliance Solutions, Marketing and Sales, and HR and Business Operations. This unique program enables title agents to access services that WFG employs in its own operations, providing tailored resources to enhance their success.
To meet evolving industry challenges, WFG introduced "The ABCs for Your Title Agency" program under its Business Operations Block. This initiative offers educational classes, training modules, and live monthly sessions that empower title agents with best practices and insider insights, fostering operational excellence and strategic prowess. The program covers topics like expense management, compliance, sales, and industry trends. Additionally, WFG launched the Blocks Sales University to equip title agents with sales skills and techniques, supporting them in thriving within dynamic market environments.
Through these comprehensive programs, WFG demonstrates its commitment to empowering title agents with the knowledge, resources, and tools needed to excel and succeed in the competitive real estate industry. To learn more about "The ABCs for Your Title Agency" program and the Blocks Sales University, read the full article in The Title Report.