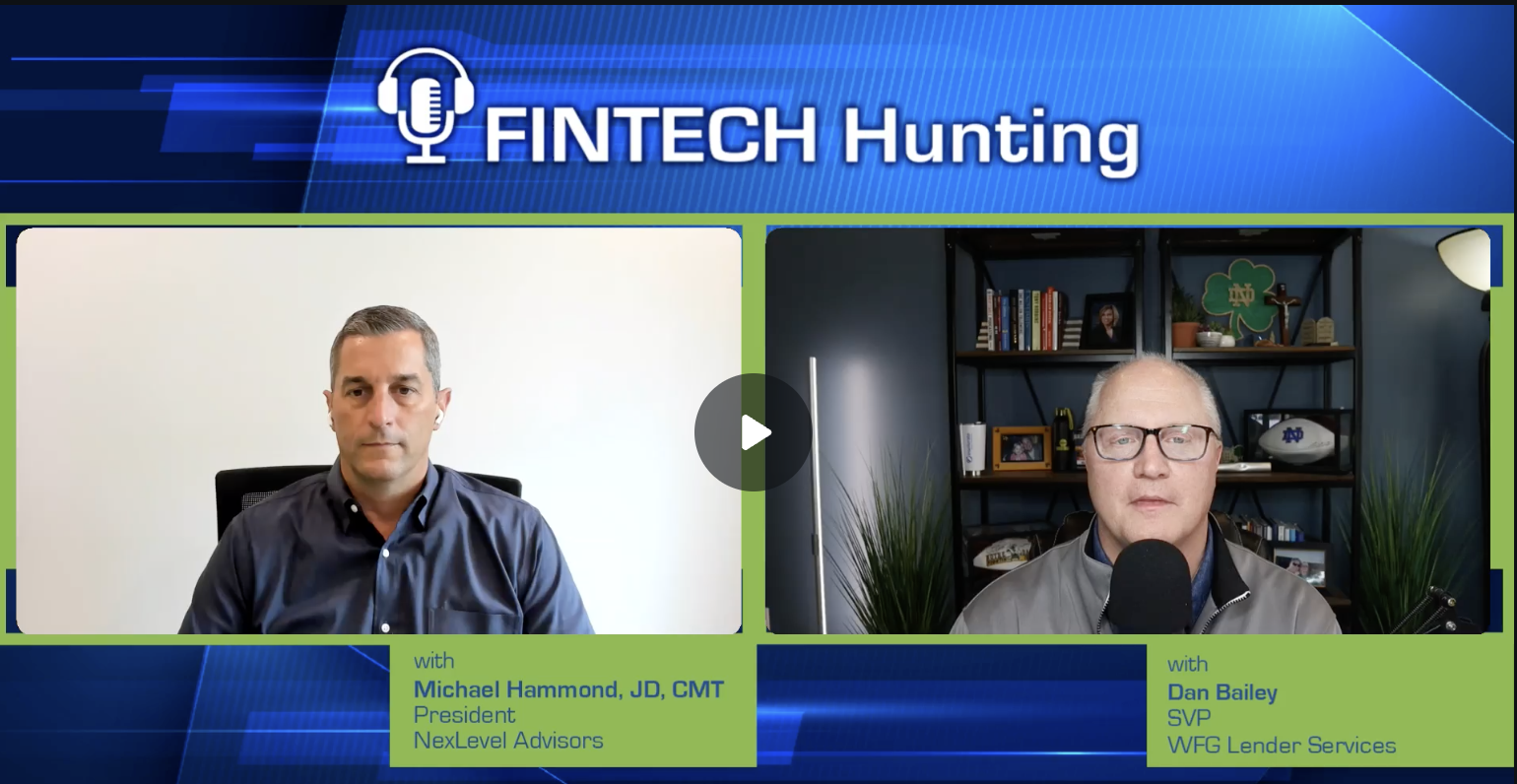 In this episode of Fintech Hunting, host Michael Hammond, GD, CMT of NexLevel Advisors discusses the shift to home equity lending with WFG Lender Services and Enterprise Solutions SVP Dan Bailey. The following topics were discussed during this insightful session.
Over the last several months refinance volumes have dropped significantly and we're seeing a resurgence in interest in home equity offerings. What are the market conditions that are driving this shift?
How does a home equity loan differ from a cash-out refinance?
What are the differences between home equity loan types? (HELOC vs. standard home equity loans)
What solutions does WFG Enterprise Solutions offer for home equity lending?
How are WFG's home equity solutions different from other solutions in this segment?
Why should home equity lenders partner with WFG for their home equity?
What else would you like home equity lenders to know about WFG?