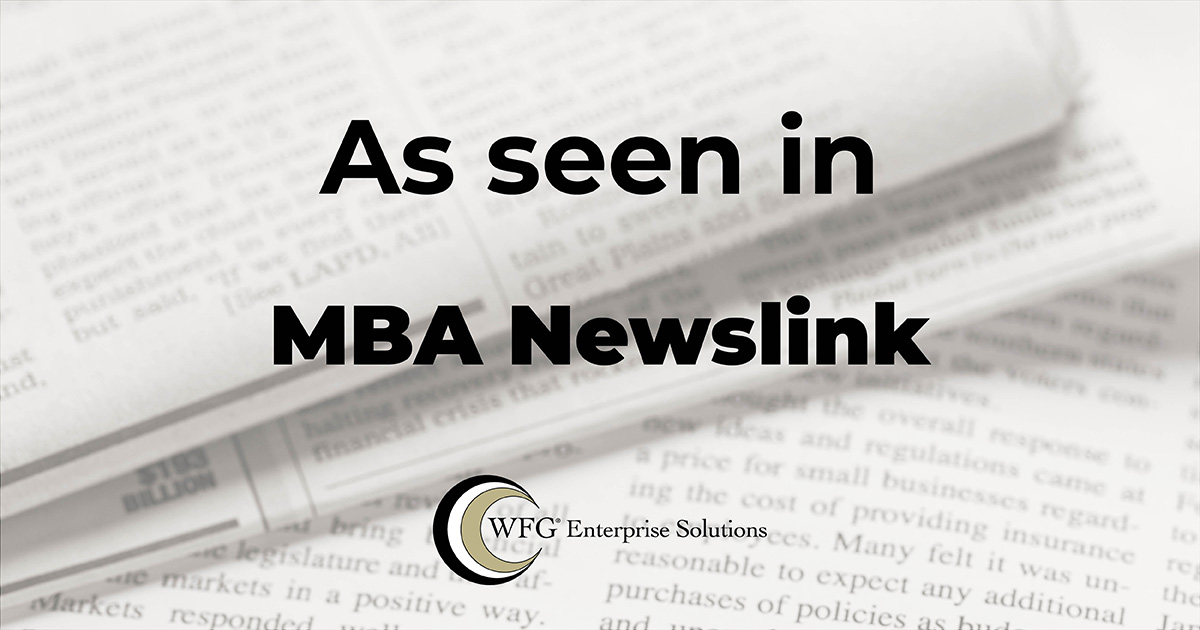 MBA Reports of a Drop in Per-Loan Profits Prompt Calls for Greater Efficiencies
An article posted September 16th on MBA Newslink cites reports that per-loan profits dropped precipitously between the first and second quarters of 2021. It also quotes industry leaders who maintain it's now time to integrate the tech solutions that provide greater expediency, cost effectiveness, and consumer engagement.
One person who weighed in on the news was Marina Walsh, MBA Vice President of Industry Analysis. She attributes the downturn to "lower revenues and higher expenses" for mortgage lenders, along with heightened competition following the refinance frenzy of 2020.
Another is Dan Bailey, Senior Vice President of WFG's Enterprise Solutions and Lender Services. Bailey said, "If lender profits are down and expenses are up, … the immediate push should be to implement cost savings and increase efficiency. And that is what has been driving WFG's product roadmap since we started."
Bailey outlined why the products and services WFG develops can be so timely and effective.
A WFG Executive Roundtable of industry leaders, first convened in 2020, has become a source of rich anecdotal and data-driven information for the company. Another source of immediate feedback is its Net Promoter Score (NPS) and annual surveys.
WFG adopted NPS some years ago, Bailey explained, and the consistent NPS customer ratings it continues to receive, in the high 70s or above – a "world-class" service rating across all industries – have also helped it measure performance and improve service levels.
Bailey said that the results of surveys taken in June and July 2021 identify the biggest impediments to growth as seen by the participants, who included mortgage lending executives from community banks, credit unions, bank and non-bank lenders, as well as members of the Executive Roundtable.
According to Bailey, this information is leveraged to develop products and services that align with and help solve these challenges for WFG's mortgage-lending partners.
What instigated the conversation was an August 30 story in Mortgage Professional America, stating that, "Independent mortgage banks and mortgage subsidiaries of chartered banks reported hefty declines in their profit in the second quarter of 2021."
That was in turn prompted by the release of MBA data that showed "average profit for each loan slumped from $3,361 in the previous quarter to $2,023," and "net production profits plummeted from 124 basis points to 72 basis points quarter over quarter – the lowest since Q1 2019."