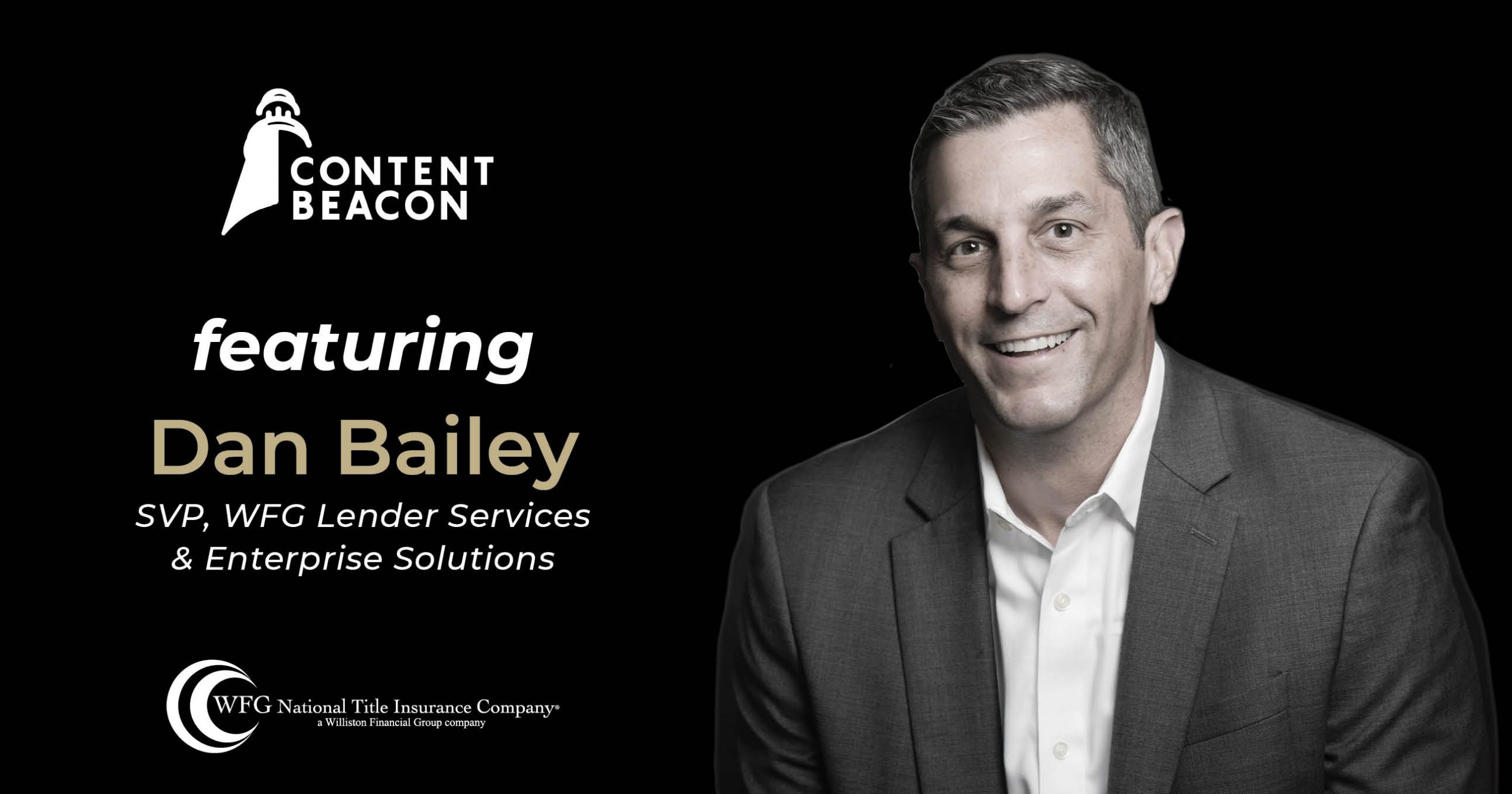 The record high number of new mortgages and refis last year exposed systemic issues within our industry that continue to result in borrower dissatisfaction, according to WFG Lender Services SVP Dan Bailey.
"The first challenge is capacity," Bailey said on a recent episode of Rich Grant's "Content Beacon" podcast. "We need to get more mortgage professionals trained and on board to handle the surge in volume that has continued into 2021. But there is another, long-standing issue that, though more pervasive, can now be easily addressed."
The mortgage process is comprised of many relatively simple steps that, taken as a whole, become extremely complex. Miscommunication and confusion can be common and mean that, for example, a title commitment that can be delivered in as little as 24 hours takes longer when a single additional piece of information is needed.
It's a challenge that WFG has been working on for quite some time and now we've released a solution: MyHome Exchange, Bailey said.
"We wanted to develop a tool that's easy to use, agnostic, flexible and cost-effective," he explained. "It's a simple user interface the borrower logs into to supply the basic information. So often this gets lost during the transaction and requires multiple back-and-forth emails to sort out. Now, all information is centralized so we know where it is. It is intuitive and takes maybe 15 minutes to complete, and the borrower does it whenever it's convenient."
Bailey said that 200,000 borrowers have already used the platform, and none expressed confusion.
"Instead," he said, "we hear that it was great. They say they can find the status of the transaction on their own, see who to contact for answers, and know that it's secure. It's a big positive for the industry."