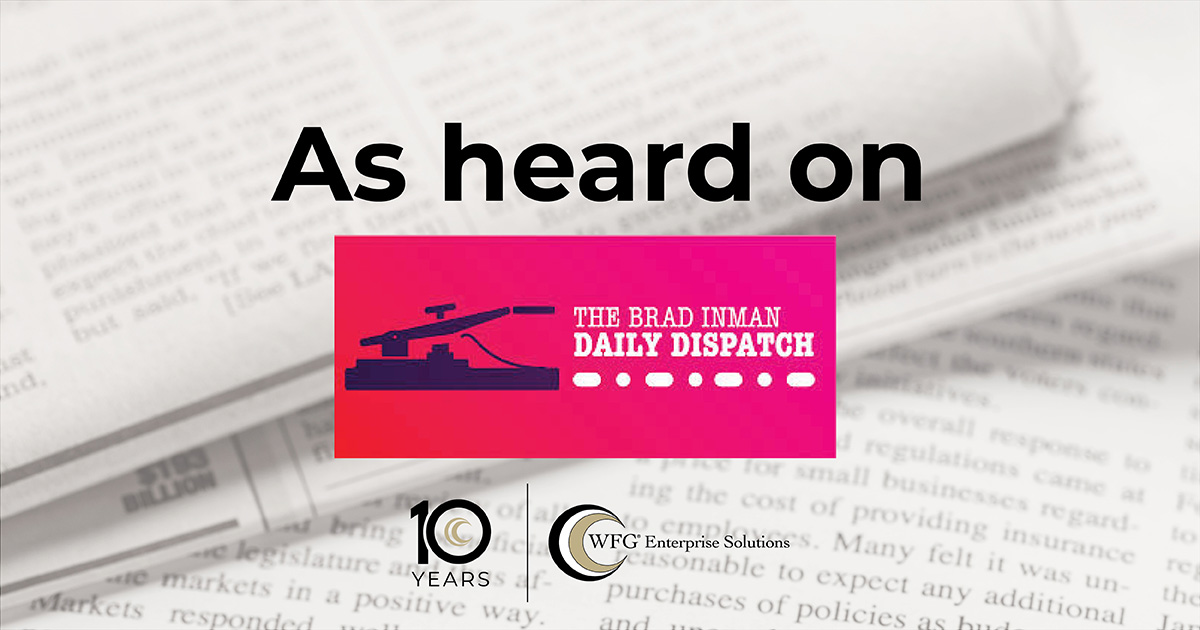 Brad Inman's April 29, 2020 Inman Daily Dispatch was clearly a special occasion for the Inman News Founder. His podcast guest, WFG President and CEO Steve Ozonian, has been a valued colleague since they met 30 years ago. Steve summed up their mutually beneficial friendship: "You taught me a few things about putting the consumer first, and hopefully I encouraged you to look at the brokers and agents in the right way, too."
Their 22-minute conversation quickly focused on the impact of the pandemic, with Brad suggesting that it has laid bare "a fragility within the real estate ecosystem," and wondering if Steve thinks this will "break the system or make it stronger than ever."
"The pandemic has challenged the brokerage community to make sure that when people come online and look for properties and an agent, that there's much more depth – more content," Steve said, adding consumers simply want a single, transparent means of understanding the process and finding a trusted advisor to help them through it. It will take all the participants in the process working together to continue meeting this demand.
Remote Ink Notarizations (RIN) and Remote Online Notarizations (RON), where document signing and closing can occur without a notary present in the room, is perhaps a more urgent area for industry-wide collaboration.
This, he insisted, is one of the big leaps forward that could be a benefit of enforced social distancing.
"It's about the lending community, the title community and the brokerage community coming together to get this done," he said. "The push to do more RON has been stepped up because of the pandemic but it still represents a sliver of total closing transactions. A lot of lenders are still nervous about doing it, we still have to train the notaries, and regulations are different for each state, a lot of which don't have the necessary infrastructure. The good news is that the pandemic is sort of forcing this issue to the forefront.
"Though I think it will be evolutionary rather than revolutionary," Steve said, "the pandemic is going to accelerate this."