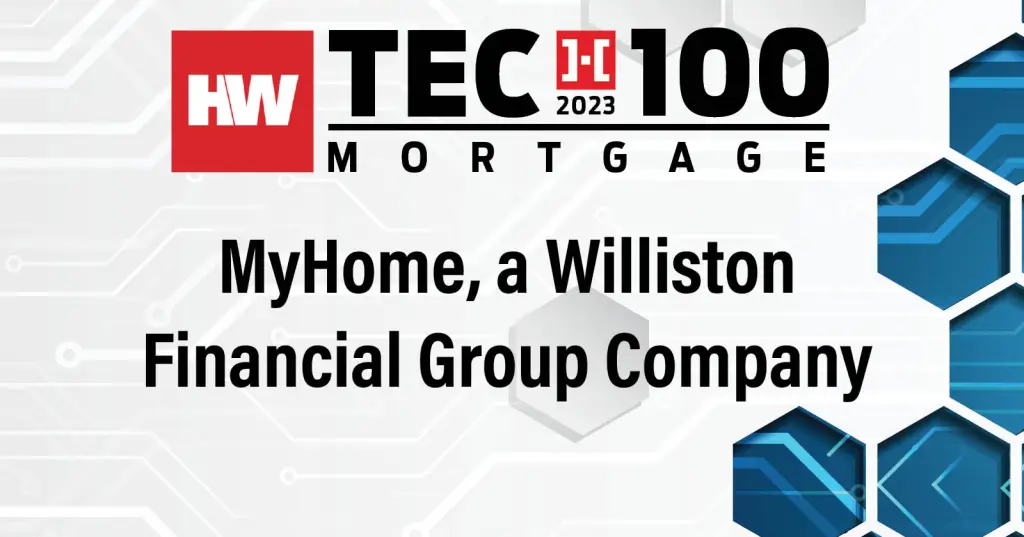 For the 11th year, HousingWire is spotlighting the top tech organizations in mortgage
March 1, 2023
For more than a decade, HousingWire's Tech100 program has identified and recognized the most innovative technology companies serving the mortgage and real estate industries.
The 2023 Tech100 Mortgage winners are continuing to bring innovation to the mortgage process – from origination to closing, and servicing to secondary markets. Their groundbreaking technologies and visionary ideas are transforming the way we buy, sell and finance homes.
These are the companies and solutions helping mortgage professionals capture market share, retain borrowers and improve margins in an ever-changing housing market.
Congratulations to the 2023 Tech100 Mortgage honorees. To view the full list, click here.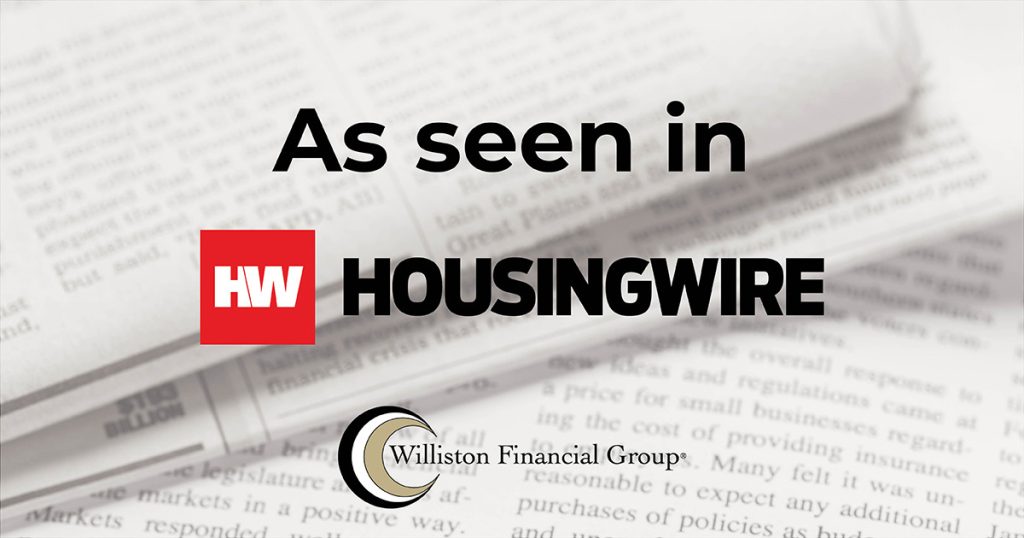 MyHome, a Williston Financial Group Company
WFG's MyHome® (MyHome) brings real estate transaction participants together within a single, easy-to-use collaboration space that enhances communication, transparency and the consumer experience by eliminating duplicate touchpoints, providing real-time status updates, enabling proactive communication and facilitating data and document collection, storage sharing and signing services.
In 2022, the company released the next generation of the MyHome platform, introducing a completely revamped user interface, new consumer and client dashboard experiences, and bringing purchase and refinance transactions together for the first time within a single, integrated platform that seamlessly links all of the transaction participants. This new MyHome release also facilitates engagement from the very beginning of a transaction through closing and post-closing and supports the rapid introduction of new technologies, such as RON and other e-closing solutions, to further enhance the user experience.