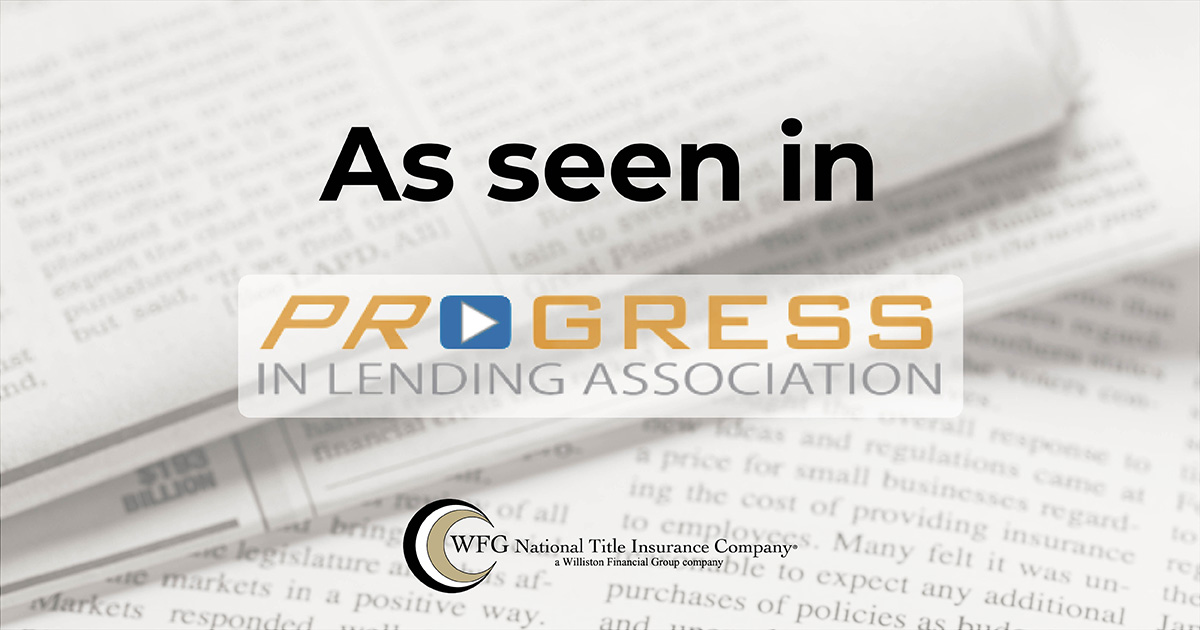 Within the flurry of forecasts for the title, mortgage and real estate industries in 2022, the most measured and informed may be those provided by WFG National Title Founder and Executive Chairman Patrick Stone and Economist Bill Conerly.
In their 4th Quarter "Economic Outlook & Title Insurance Webinar," as they have each quarter since mid-2020, the two thought leaders answered pre-submitted questions from America's title agents and other professionals within these industries.
Concern about the global economy was evident in the first question.
"The global economy looks poised for growth," Conerly said reassuringly. "The dominant theme I see going into 2022 is strong spending. State and local governments will be spending; businesses are flush with cash and want more equipment, computers, and machinery, so they'll be spending. And while certainly some families and individuals are hurting, in the aggregate consumers have a lot of money, more than they had before the pandemic, and they will be spending."
Stone addressed what inflation might mean for home prices.
"We know that demand will exceed supply for the foreseeable future and that puts upward pressure on prices," he began. "There are some really prominent economists predicting prices will rise by four to six percent, and some equally prominent economists predicting a 14 to 16 percent hike."
Stone placed himself among the five-percent forecasters.
"So, there's no bubble," he continued confidently. "This appreciation has been demand-driven, and there is no product risk and very little credit risk. About 99 percent of all homes now have positive equity. If you go back to the lead-up to the Great Recession, we had subprime mortgages and all kinds of stated-income products. Loans were going to people who couldn't repay."
A question followed about forbearance and foreclosures, and if we would see anything resembling the foreclosure volume that kicked off the Great Recession.
"Remember," Stone said, "there were 3.5 million foreclosures in the two-and-a-half years following the Great Recession. The forbearance program has given people more time, and during that time their homes appreciated significantly. So very few homes out there are underwater from an equity point of view.
"There were over 1.4 million homes in forbearance, but homeowners now have more options," he continued. "So I estimate that about 300,000 of them – less than ten percent of Great Recession numbers – will go to foreclosure, and I think we'll see that during the first half of 2022."
To read the full Progress-in-Lending article, click here. To view the entire webinar, click here.