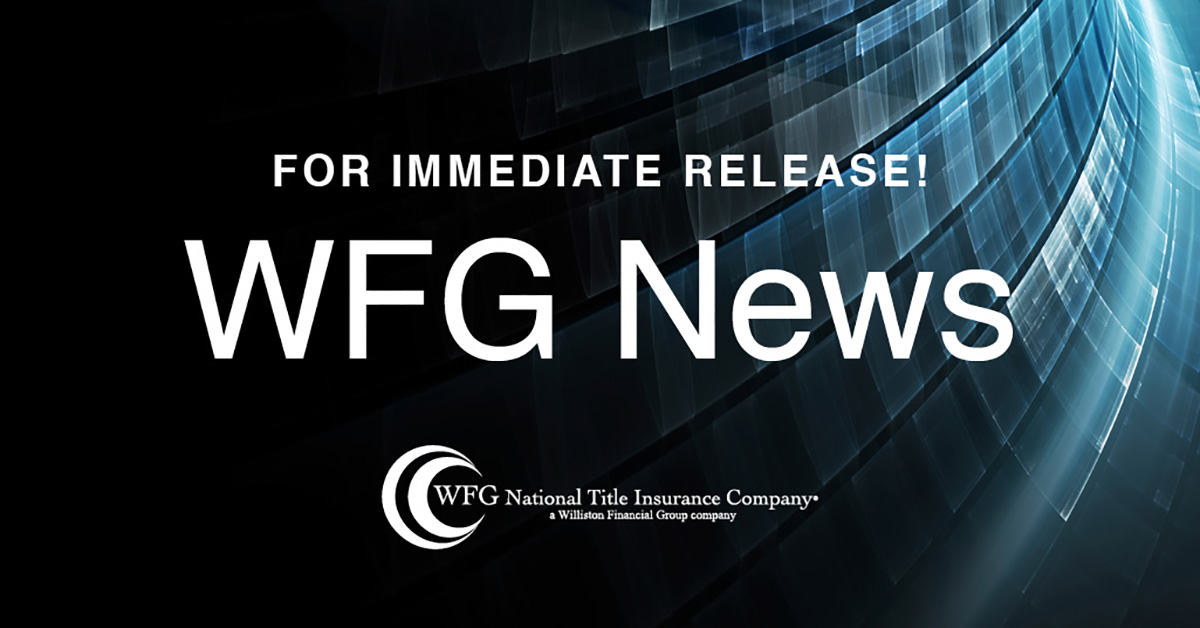 Portland, Ore., February 09, 2023 – WFG National Title Insurance Company (WFG), a full-service provider of title insurance and real estate settlement services for commercial and residential transactions nationwide, has appointed 30-year title and real estate industry veteran Chad Huston as Senior Vice President, Regional Manager for the company's National Commercial Title Services San Francisco Bay Area region. Huston will support the growth and expansion efforts for the national underwriter's commercial title business.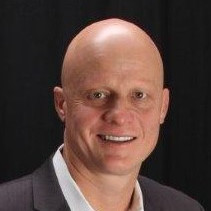 "We are thrilled to have Chad leading the growth of our Bay Area commercial title region," said WFG NTIC Executive Vice President of National Commercial Title Services David Sallean. "He has a long, successful track record of attracting new clients, as well as building strong, mutually beneficial customer relationships, and we know he will contribute significantly to the growth of WFG's commercial title business."
Huston was attracted to WFG because of its strong leadership team, financial strength, and stability, and companywide commitment to providing an exceptional customer experience, as exemplified by the company's "world-class" NPS® rating for customer satisfaction.
"WFG has a great reputation for delivering innovative, customer-centric solutions that support its clients to the best advantage," said Huston. "I am honored to have the opportunity to work alongside this stellar team of professionals and to contribute to the growth of WFG's commercial title business within the Bay Area."
During his career, Huston has built and managed diverse teams to support his clients' growth. Prior to joining WFG NTIC, he managed strategic national accounts for another national underwriter for more than 20 years. Huston and his wife Danielle reside in Alamo, California, and he currently serves on the advisory board of a startup CRE company.
WFG's National Commercial Title Services division is committed to providing a superior customer experience to its commercial clients. The division's leadership team is comprised of industry-leading professionals who are knowledgeable, responsive, and take a client-focused approach to understanding specific transactional needs. They also have decades of experience handling the complexities of commercial real estate transactions nationwide and dealing with sometimes unforeseen challenges. Recognizing that every commercial transaction is unique, the team devotes individualized care and attention to each transaction to alleviate inherent risk, facilitate a smooth closing and ensure that all material terms of the contract are fulfilled.
For more information regarding WFG's National Commercial Title Services division, visit https://wfgtitle.com/. To contact Chad Huston, email chuston@wfgtitle.com or call (925) 964-7300.
About Williston Financial Group
Williston Financial Group is the Portland, Oregon-based parent company of several national title insurance and settlement services providers, including WFG Lender Services and WFG National Title Insurance Company. It is one of the fastest growing national title insurance and settlement services providers in the mortgage and real estate services industry.
MEDIA CONTACT:
Darcy Patch
VP Marketing, Enterprise Solutions
dpatch@myhome.com
714-305-0136