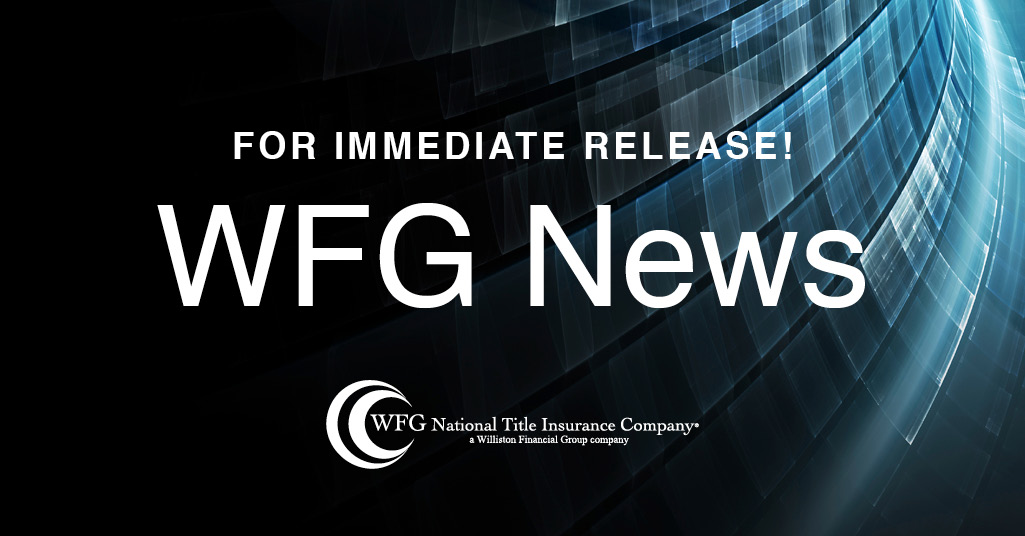 Texas-based Vasek to play a key role in conjunction with WFG's strategic expansion within the Southern Texas title market
Portland, Ore., September 16, 2021 – WFG National Title Insurance Company (WFG), a Portland-based, full-service provider of title insurance and real estate settlement services for commercial and residential transactions nationwide, has announced that longtime industry veteran Jason Vasek has joined WFG as Vice President of Strategic Growth.
"We are thrilled to have Jason onboard to support our expansion within the Southern Texas market and beyond," said Steve Ozonian, WFG's President and CEO. "We're fortunate to have someone with his breadth of experience across a range of areas that have been identified as key to WFG's second decade of growth," Ozonian concluded.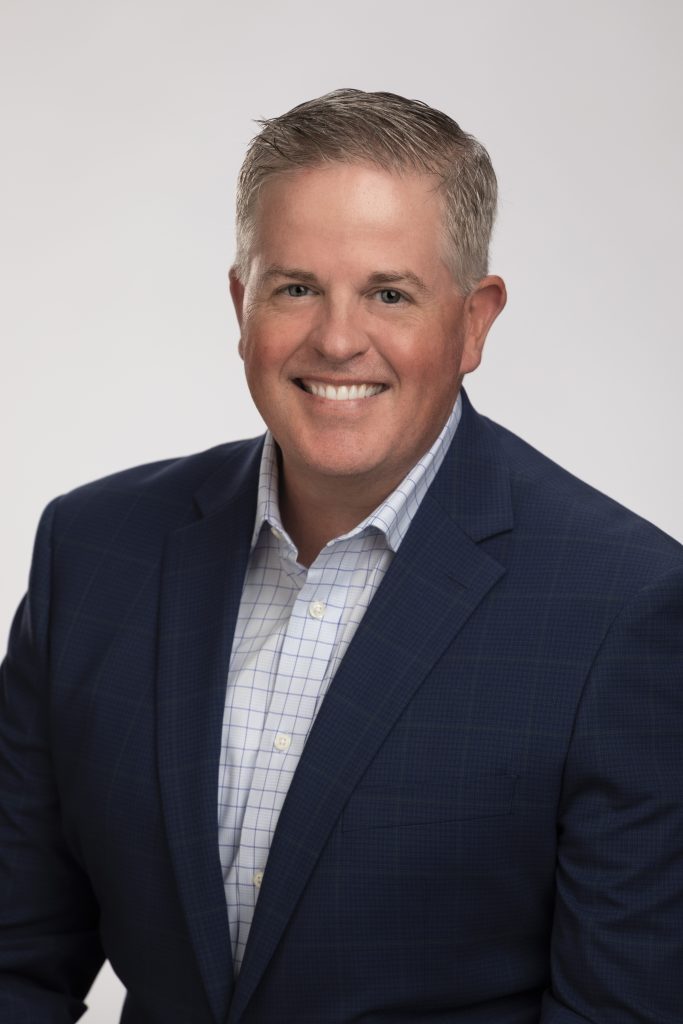 Vasek, who has worked in the industry for 25 years, was attracted to WFG by its unique corporate culture of inclusivity and collaboration, and strong support of and belief in its people.
Vasek is certified in the John Maxwell program, a top international leadership training and development program started by John C. Maxwell, who was chosen as the world's most influential leadership expert by Inc. Magazine and voted "#1 Leader in Business" by the American Management Association. Vasek recently completed the Optimize Coaching Program to further develop his leadership skills.
"We talk a lot about management in our industry, but we sometimes fail to discuss leadership, which are two separate components," Vasek said. "After getting certified through the John Maxwell leadership program, I started focusing on the leadership component with the constituents and then fell in love with the personal development side of it."
"I feel we all have that common denominator of trying to figure out how to get out of our own way when it comes to our own personal development," Vasek added.
He looks forward to being a part of that cultural development at WFG.
"In addition to his extensive industry knowledge, the great bonus with Jason is his enthusiasm," said Patrick Stone, WFG Executive Chairman and Founder."He will share his knowledge and wisdom across other divisions here in his home state of Texas, as well as help with the major expansion that is underway. He will also have immediate impact supporting other areas in states where WFG has a presence."
"I think what excites me the most about WFG is being able to lay some of that foundation work," Vasek said. "At WFG, people really know that we care about them, and I think that's where the loyalty comes from for any group."
"Like Maxwell would say," Vasek continued, "'Nobody cares what you have to say until they know how much you care."
After serving in the military, Vasek was looking for a career path in an industry he could believe in. He took a job as a receptionist at Texas American Title and was quickly attracted to the work, the people, and the service provided. Vasek then went to First American Title, and began his ascent up the traditional operations side of things, from Reception to Escrow Assistant, to Escrow Officer, then Branch Manager, for a cumulative tenure of 20-plus years. His last role at First American Title was as Divisional President in Austin, Texas, where he also oversaw training and development.
Seeing his success, Vasek was recruited to do that same work for another national title company. During his tenure there, Vasek worked in cultural development, leadership training, and emotional intelligence, as well as other development programs for the better part of four years before joining WFG in August 2021.
"I realized about four or five years ago that I wanted to give back in some way, form or fashion to an industry that really helped me as well," Vasek said. "Plus, I love the WFG culture and know it will be fun traveling and trying to add value in other states."
To contact Jason Vasek call 832-566-2620 or email JVasek@wfgtitle.com.
About Williston Financial Group
Williston Financial Group is the Portland, Oregon-based parent company of several national title insurance and settlement services providers, including WFG Lender Services and WFG National Title Insurance Company.  It is one of the fastest growing national title insurance and settlement services providers in the mortgage and real estate services industry.
MEDIA CONTACT:
Darcy Patch
VP Marketing, Enterprise Solutions
dpatch@poweredbywest.com
714-305-0136