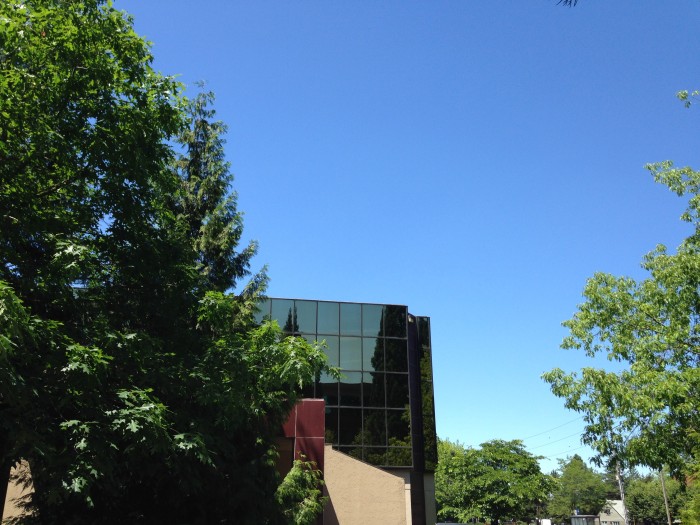 I'm a big advocate of using high quality images when it comes to listing photography, but I know sometimes it's not always possible to get/wait for a high end photographer.
Often times I'll see Realtors using their camera phones to take pictures of their listings for marketing purposes and while it may not be the ideal situation, it works in most cases.
So today when I saw a new app hit the app store that promises that you can "Simply snap a photo… and like magic, it's transformed into a gorgeous, eye-catching shot." my curiosity was piqued.
MagiCam, from TapTapTap (makers of the #1 selling camera app of all time, Camera+) claims to offer dead simple photography, with 1 click perfection on every photo you shoot.
Could this be a viable solution for those that need quick, professional looking photos but lack the know-how that some of the more complex camera apps require in order to make your photos really pop (like Instagram for example)?  Let's take a look.
Up first… an original, unaltered photo taken with the iPhone5 default camera:
Here's the MagiCam version of the same photo (note, I had to take another photo as you can't upload images already in the camera roll into the app at this time, which is a little disappointing):
If you look close, you'll notice the colors in the MagiCam photo are a little deeper and vibrant than the stock camera's photo. The reflection off the glass building is a little sharper.
Overall, I do think it looks better but I'm not completely blown away by the outcome. However, if you can squeeze a little bit of quality out of photos for under $1, I say go for it. Plus, there are filters (or "moods" as they're called) and the MagiCam app makes it REALLY easy to share photos out to social networks directly through the app which is an added time saver.
Side note – I mentioned Instagram earlier (which is my personal favorite for taking/editing photos), so just for comparison sake I decided to run the stock photo through Instagram and it's "Lo-fi" filter adding a "radial blur".
If that's all an alien language, you may want to just stick with MagiCam.
Here's the resulting photo from Instagram:
The post MagiCam: Simply perfect photo app for real estate? appeared first on WFG's Tech Talk.
The post MagiCam: Simply perfect photo app for real estate? appeared first on WFG National Title Insurance Company.